GSS Admits Error, Vindicates Bawumia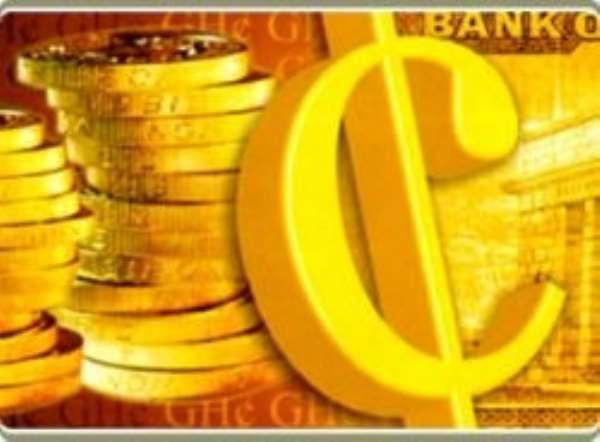 Government Statistician, Dr. Philomena Nyarko has admitted that there was an error in a recent data published on the website of the Ghana Statistical Service (GSS) with respect to the country's Gross Domestic Product (GDP).
According to her, Dr. Mahamudu Bawumia, a former Deputy Governor of the Bank of Ghana (BoG) used the wrong data in his recent presentation on the IMF bailout at Miotso.
The 2016 Vice presidential candidate of the New Patriotic Party, at a public lecture on Tuesday, cast of doubts over the credibility of the data presented to the International Monetary Fund (IMF) by the government.
Dr. Bawumia wondered why the overall 2009 non-oil GDP growth rate was 2.2 percent, whereas agriculture sector grew by 7.2 percent, industry by 4.5 percent and services by 5.6 percent.
Addressing a press conference yesterday in Accra, Dr. Nyarko said an error was made during the transmission of the data onto its website.
'The correct figure is 8.8 percent and not the 2.2 percent which has subsequently been identified and corrected. The Institute for Fiscal Studies (IFS) raised a similar concern in January 2015 and they were provided with the same explanation and the correct figure.
'It may interest the public to note that the 2009 Gross Domestic Product (GDP) growth rate of 4.8 percent was the figure provided to the International Monitory Fund (IMF) in January 2015,' she said.
Touching on the issue raised by Dr. Bawumia regarding the difference in food prices quoted by the Ministry of Food Agriculture and GSS, Dr. Nyarko said the GSS produces inflation rates for food (which include non-alcoholic beverages) and non-food, while MoFA compiles information on average food prices only.
In addition, she said food basket of GSS contains 82 food items while MoFA collects information on 24 food items, which includes non-alcoholic beverages.
'Therefore, the food basket of GSS cannot be compared to that of MoFA. Furthermore, GSS collects prices from fixed outlets in 42 selected market centers across the country for the computation of the weighted CPI and inflation with 2012 as the base year,' she said.
Dr. Nyarko said, 'In all, 267 items consisting of both food and non-food items are collected in these markets. On the other hand MoFA collects average prices of 24 food items from the 10 regional capitals and five other markets centers, namely Techiman, Obuasi, Ejura, Mankessim and Tema.
'It appears that prices and inflation rates were used interchangeably in the lecture. To the best of our knowledge, MoFA does not compute consumer price indices or inflation as stated in the lecture and the figures cannot be traced to MoFA,' she said.
Dr. Nyarko asserted that the GSS was mindful of the need to produce and disseminate credible and verifiable data to enhance the formulation and implementation of relevant policies.
By Cephas Larbi