Being A Patriotic Ghanaian.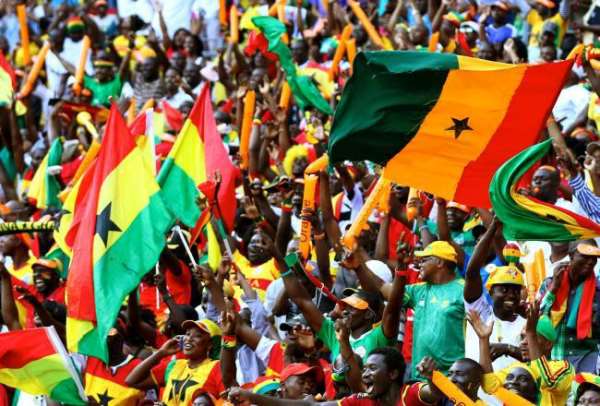 Being a patriotic Ghanaian is all about living the Ghana national anthem and pledge. A national anthem is a generally musical composition usually in the form of a song or hymn of praise that evokes and eulogizes the history, traditions or struggles of a nation or its people (http://www.indexmundi.com/ghana/national_anthem.html). And the composer of the Ghana national anthem is Philip Gbeho. Below is the first stanza of the Ghana national anthem with my limited interpretation:
God Bless Our Homeland Ghana
And Make Our Nation Great And Strong,
***It is our national responsibility as citizens of Ghana to pray for our motherland Ghana!
Bold To Defend Forever
The Cause Of Freedom And Of Right
***We are entreated to boldly defend what is right for our dear country!
Fill Our Hearts With True Humility,
Make Us Cherish Fearless Honesty,
***Let us ask the Almighty God to bestow on us virtues in our national life!
And Help Us To Resist Oppressors' Rule
With All Our Will And Might For Evermore
***Let us ask for God's help to resist neocolonialism with our will and might!
Also, let us strive to live the Ghana national pledge as children of mother Ghana:
I Promise On My Honour
To Be Faithful And Loyal To Ghana My Motherland
I Pledge Myself To The Service Of Ghana
With All My Strength And With All My Heart
I Promise To Hold In High Esteem
Our Heritage Won For Us
Through The Blood And Toil Of Our Fathers
And I Pledge Myself In All Things
To Uphold And Defend The Good Name Of Ghana
So Help Me God
#Anthem_Pledge #Ghana #Patriotism
BLOG LINK: http://akbuah.blogspot.com/
(Dated 26-03-15).
+233269850818, [email protected]