Muntaka Accuses NPP Of "Selling" MP Slots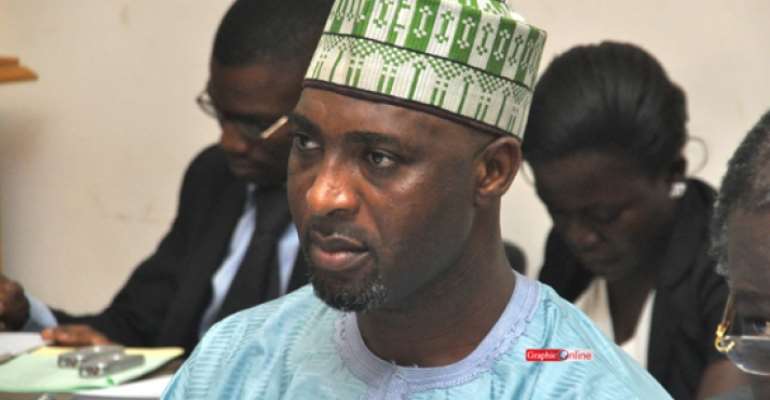 The Majority Chief Whip in Parliament, Alhaji Mohammed Mubarak Muntaka has said the monetary conditions announced by the opposition New Patriotic Party for its parliamentary primaries had the tendency to encourage corruption as well as deter the youth from becoming parliamentarians.
The NPP's National Executive Committee on Monday announced a GhȻ10,000 filing fee for parliamentary aspirants in the 2016 elections.
According to the party, aspirants contesting sitting Members of Parliament would have to pay GhȻ20,000 in addition to a GhȻ10,000 development fee for all aspirants.
Whilst describing it as a disincentive to young aspirants, Alhaji Muntaka who is an NDC Member of Parliament for Asawasi in Kumasi told Accra based Joy FM that the move would encourage corruption and discourage competition in the party.
"Are the constituencies for sale? How many average Ghanaians can easily raise GhȻ30,000, are we saying that to contest to be a Member of Parliament to represent the people you must be resourceful. These are my concerns because I believe that this House [Parliament] is a House where there should be an opportunity for anybody who wants to represent the people to be able to do it."
"Let us not be institutionalizing challenges and difficulties. I think young people in this country needs to be worried and with greatest respect to NPP, I strongly think that this cannot be right," he said.