Make sign language education universal in schools - Linguistics Lecturer advocates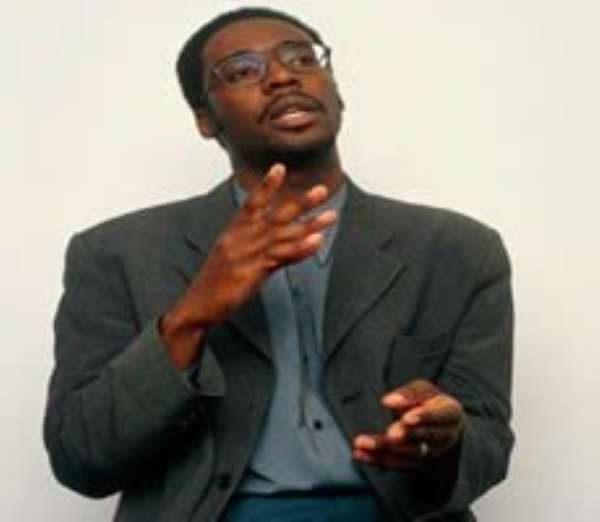 A senior Sign Language Lecturer at the University of Ghana's Linguistics Department, George Akanlig-Pare is advocating for sign language to be included in the curriculum of basic schools and tertiary institutions.
This, he says, will promote the use of the language and enhance the integration of the deaf in every aspect of society.
According to Dr Akanlig-Pare, the University of Ghana has started this by introducing Sign Language courses at the Linguistics Department to enable all its students understand and communicate with people with hearing and speech disability.
He made the call after an observation by Adom News which revealed that most private and public institutions lack sign language instructors, making communication a huge challenge for people with the disability.
He is of the view that learning sign language at the early stages of education will enhance the ability of all Ghanaians to communicate effectively with the deaf in society.
Dr. Akanlig-Pare says various ministries, public and private institutions must enforce the rights enshrined in the 1992 Constitution of Ghana about the inclusion of persons with disability in all facets of national life.
"In most offices and departments in Ghana such as hospitals and banks, conversation is very difficult because workers in such institutions do not understand sign language", he said.
The World Health Organization estimates that 278 million people worldwide have from moderate to profound hearing loss in both ears.
In Ghana, the 2010 Housing and Population Census indicated that 234,000 people have hearing and speech disability.
Dr. Akanlig-Pare described this situation as worrying, adding that parents of people who cannot speak or hear should not see them as disabled but strive to give them the highest level of education.
However, the General Secretary of Ghana Medical Association (GMA), Dr. Frank Serebour confirmed to Adom News the unavailability of sign language interpreters at various healthcare centres in the country.
People with hearing disabilities who patronize these facilities most often come along with their own interpreters, he added.
Dr.  Serebour stated that the doctors also sometimes allow people with such disabilities to write their problems on paper to enable the doctors examine them accordingly.
He suggested that sign language should be added to the courses of doctors undergoing training so that they can easily communicate with deaf patients when they begin to practice medicine.
A member of the GMA, who doubles as a Pediatrician at the Komfo Anokye Teaching Hospital (KATH), Dr. Lawrence Osei Tutu said communicating with people with such disabilities was challenging due to the unavailability of sign language in the curriculum of educational institutions to educate students on how to communicate with the deaf in their line of duty.
He has therefore called on the Ministry of Education and stakeholders in the sector to make education about sign language compulsory in the curriculum of basic, tertiary and health institutions in order to enable students and the entire society communicate with persons with such disabilities.  
Director General of the Public Affairs Department of Police Service DCOP David Ampah Bennin also indicated that the Service does not have sign language interpreters stationed at the various police posts.
He said that the police have been contracting and paying sign language interpreters when the need arose.
DCOP Ampah Bennin said the police will consult some sign language experts to organize in-service training for its personnel, to assist them  communicate easily with people with such disabilities.