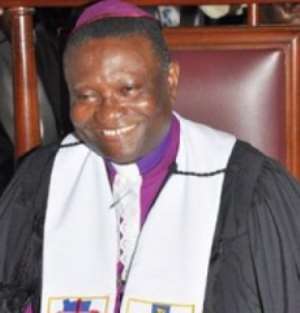 The National Peace Council has asked Ghanaians not to panic over the recent reports of some religious differences in some senior high schools, which has triggered a national discourse.
The Council believes that dialogue between all interested parties would lead to an amicable settlement.
Some Muslims for the past weeks have demanded the respect of their religious rights in mission schools, a situation which has compelled the Peace Council to intervene in the matter.
Speaking to Citi News, the Chairman of the National Peace Council, Most Reverend Emmanuel Asante, said the nation will not tear apart because of the situation.
"In the meantime let me tell all Ghanaians no need to panic. Christians and Muslims are not fighting. The issue is not between Muslims and Christians, the issue has to do with religion in schools and we believe that when we put our heads together, we will find a solution to it. The nation will not tear up," he stated.
He added that the council will facilitate dialogue to ensure a peaceful settlement of the matter and announced that the council will reveal its plans to address the issues next Wednesday.
"We will be unfolding the plans that we are putting in place to facilitate dialogue to address this issue," he said.