Collins Dauda kicked out of Cabinet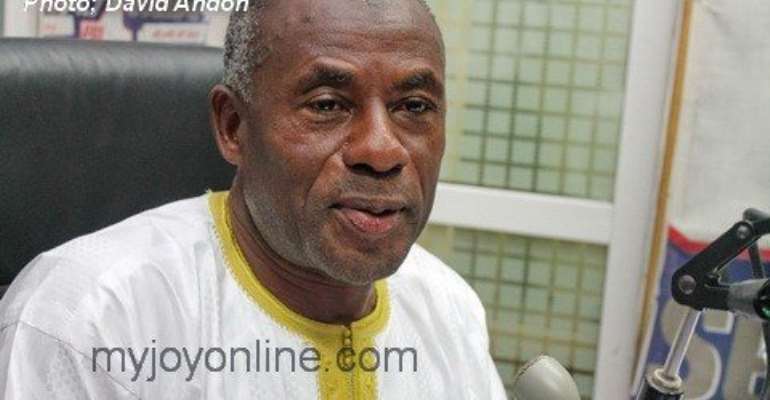 President Mahama has kicked Minister of Water Resources Works and Housing, Collins Dauda out of Cabinet.
This came to light when an amended list of Cabinet ministers was presented to Parliament today. He is to be replaced by Power Minister Dr Kwabena Donkor.
Joy News' Parliamentary correspondent Elton John Brobbey, reports that a communication which released from the office of the executive secretary to the President, and signed by the Cabinet Secretary, Roger Asuwine excluded that of the Works and Housing Minister.
The new list brings to closure the controversy over the violation of the constitution by the presidency when it first presented a bloated number of Cabinet Ministers.
The previous list presented to Parliament had 20 Cabinet Ministers which included the Power and Water Resources Works and Housing Ministries, a situation which provoked controversy on the floor of the House.
Member of Parliament for Effutu, Alex Afenyo-Markin on February 6, raised an alarm over the list of Cabinet ministers saying the list is bloated and thus contradicts Article 76(1) of the 1992 constitution.
He lamented Government's failure to properly communicate to the House. the carving of the Ministry of Energy out of the then Ministry of Energy and Petroleum, as well as the ensuing confusion over whether the Ministry of Energy, or the Ministry of Power will be a Cabinet member.  He further called on the President to clarify the issue.
The amended list has resolved the matter once and for all.  
Below is the new Cabinet list presented to Parliament:
Ministry of Interior
Ministry of Roads and Highways
Ministry of Education
Ministry of Defence
Ministry of Finance
Ministry of Power
Ministry of Food and Agriculture
Ministry of Health
Ministry of Communications
Ministry of Environment, Science, Technology and Innovation
Ministry of Petroleum
Ministry of Justice and Attorney-General Department
Ministry of Transport
Ministry of Trade and Industry
Ministry of Lands and Natural Resources
Ministry of Employment and Labour Relations
Ministry of Foreign Affairs and Regional Integration
Ministry of Local Government and Rural Development
Ministry of Gender, Children and Social Protection