Training course on Disaster Management opens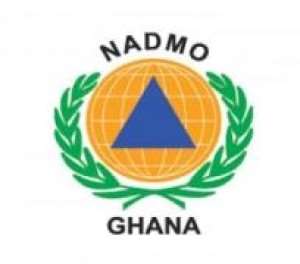 Tamale, Feb 17, GNA - Officials of the National Disaster Management Organization (NADMO), and other allied agencies involved in disaster management, including the Police, the Fire Service, and the Air Force, in the Northern Region, have begun a training course on International Disaster Management.
The two-week training course, which is a collaboration between NADMO and the British High Commission, being facilitated by experts from the Bournemouth University Disaster Management Centre in the United Kingdom, aims to deepen knowledge of NADMO officials,   and the allied agencies on international disaster management practice, to make the country ready to manage disasters.
The training will also come out with a National Disaster Training Policy to guide the operations of NADMO.
Alhaji Mohammed Muniru Limuna, Northern Regional Minister, who opened the training in Tamale on Monday, said government had initiated measures to help mitigate the impact, of especially natural disasters, which were inevitable.
Alhaji Limuna mentioned the national sanitation exercise as one of the measures to help avoid disasters, such as the outbreak of diseases.
He commended the British High Commission for its continued collaboration with the government in various endeavours, and assured of strengthened relations for the benefit of all.
The British High Commissioner, whose speech was read on his behalf, said the training course would allow the facilitators to share experience, as well as develop the best procedures on disaster management in the country.
Mr Kofi Portuphy, National Coordinator of NADMO, whose speech was read on his behalf, said the training would ensure staff preparedness towards disaster management in the country.
GNA