We Need Teachers Bungalows—Begoro PRESEC Staff Cries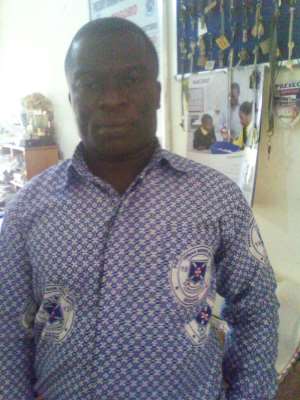 Assistant Headmaster in charge of administration at Begoro Presbyterian Senior High School (PRESEC), Mr. David Odjidja, has appealed to government and other stakeholders to assist the school with structures and other facilities to help in teaching and learning in the school.
He said that will help the school to overcome some of its challenges and also improve the quality of education in the school.
Speaking to the reporter at the school premises at Begoro in the Fanteakwa south constituency of the eastern region, mr. Odjidja expressed worry that only twelve out of over ninety teachers stays in the school whiles the rest including the headmistress stays outside the school premises due to lack of teachers' bungalows.
According to him the situation is not helping since most teachers needs to be in school as early as six o'clock in the morning when classes starts whiles it also inflates their budget due to transportation to and fro the school.
He said the school over the years has improved on the academic performance of students due to policies putting down by management and staff but also assured the public of their commitment to the service of impacting knowledge and discipline into students.
Mr. David Odjidja was grateful to the government for his support to the school over the past years and called on other stakeholders to come on board and help the school with a modern dinning hall, assembly hall and teachers bungalows. He commended Begorohene, Daasebre Awuah Kotoko and the traditional authority for their care and support and also appealed to old students of the school to come together and support their Alma Mata.
He therefore cautioned parents to be weary of their children by visiting them in school to ascertain their performance and attitude in school instead of just staying in the house. He also advised parents not to give school fees to their wards but rather resort to bankers draft all the time.