Lapaz Community Hospital Gets First IVF Baby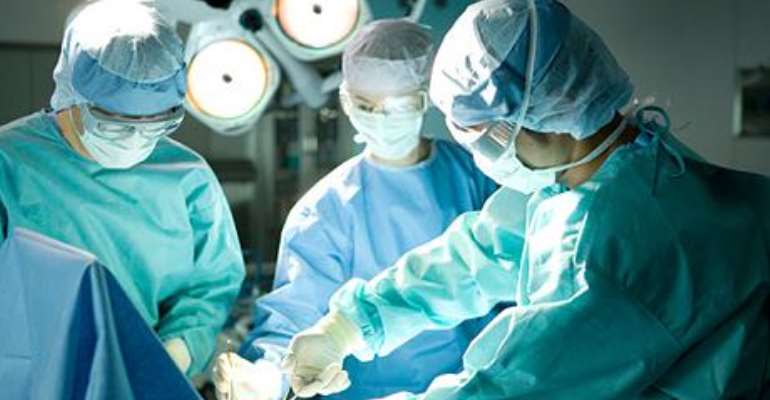 The fertility centre at the Lapaz Community Hospital (LCH) has recorded its first delivery of a baby through the in-vitro fertilisation (IVF) process.
The baby boy came out at 5:00 pm on Friday and weighed 4.5 kilogrammes through the combined effort of urologist clinicians, clinical embryologist and nurses.
Dr Robert Aryee, a clinical embryologist at the facility, said the couple visited the hospital with an infertility issue which warranted the IVF procedure for conception to occur.
He said the procedure involved taking out the eggs of the woman and the sperms of the man and infusing it in a tube after which they transplanted the growing embryo into the woman's womb.
Dr Aryeehinted thatthe mother did not have any complications during the term of the pregnancy and was very happy to have had a baby of her own.
The clinical embryologist said the hospital has about 20 pregnancies through IVF with several other patients in the treatment process yet to be pregnant.
Dr Aryee said babies who go through assisted conception, another name for IVF procedure, are healthy because 'at the point of conception we know about it so the baby gets all the help they need to grow.'
He disclosed that a woman who goes through the IVF process of conception experiences a normal pregnancy like normal pregnant women go through and they deliver as any other pregnant woman.
Cost
'We are the most affordable centre in Ghana at the moment we charge about GH¢6,000 for difficult procedures like this but other procedures cost much less, some as low as GH¢1,000,' he said.
Dr Aryee also advised couples struggling to conceive to seek medical help from health facilities like the LCH Fertility Centre, adding that from statistics, a third of all married couples would need some sort of help to get pregnant.
'We treat each couple as an individual and the cause of infertility in each couple differs so we take them through a series of test and identify their particular case after which we help them to conceive through our assisted pregnancy technologies' he mentioned.
IVF is a process where an egg is fertilised by a sperm outside the body, cultured for two to six days in a growth medium and implanted into the woman's uterus with the intention of establishing a successful pregnancy.
The LCH IVF centre was opened last year to the public and this marks the first baby delivered at the centre that runs other assisted conception processes like womb and ovary assessment, ovarian stimulation to enhance fertility, intrauterine insemination (IUI)treatment for incompatible couples, intracytoplasmic sperm injection for low sperm count and testicular sperm aspiration for men with no sperm at all among others.
By Jamila Akweley Okertchiri