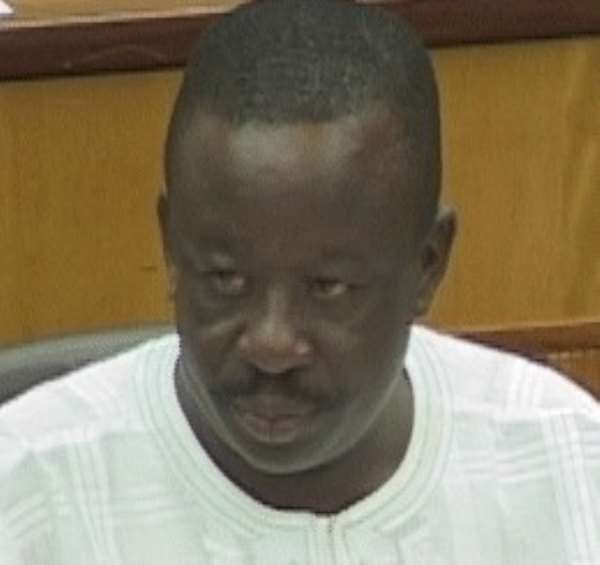 Kumasi, July 26, GNA - Mr Albert Kan Dapaah, Minister of Communications and Technology, has said that the imminent defeat of the National Democratic Congress (NDC) in Election 2004 had made the Party desperate.
He said this had driven the Party's Leadership to embark on a campaign of falsehood to discredit New Patriotic Party (NPP) to win cheap political points.
The Minister was reacting to allegations by Alhaji Collins Dauda, Brong Ahafo Regional Chairman of NDC, on Fox FM Radio in Kumasi that President John Agyekum Kufuor had condoned corruption in the Government, contrary to his promise of zero tolerance for corruption.
Alhaji Dauda alleged that when Mr Kan-Dapaah was Minster of Energy, he pursued an agenda to enrich himself and the NPP at the expense of the State "but the President covered him up and ignored calls for a probe into the Sahara deal".
Mr Kan-Dapaah expressed surprise about the allegations and advised Alhaji Dauda to be careful about his utterances since "such unguarded statements" had the tendency of polarizing the country.
The Minister also questioned why the NDC withdrew the matter from Court if the allegations were true.
"The Government will not indulge in any practice that will undermine the rights and freedoms of Ghanaians," he said.