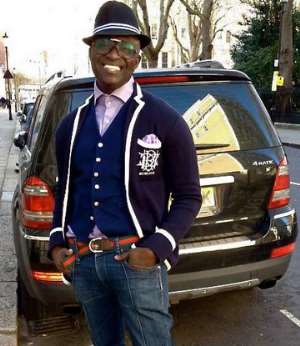 Marietta Brew Appiah Oppong – Minister of Justice and Attorney General
The Attorney General's department is yet to take a decision on the letter written by the 19-year-old woman who accused media icon Kwesi Kyei Darkwa (KKD) of rape.
The victim wrote to the court stating that she was no longer interested in the case on Tuesday.
This follows the referral of the said letter by the Police to the Attorney General (AG) for advice.
The alleged victim on Tuesday wrote a letter to the court informing them of her decision to discontinue  the case citing, the 'media frenzy' which followed KKD's arrest and the never-ending buzz and social media posts as reasons for her decision.
Subsequently, KKD issued a statement apologized for 'traumatizing the victim.'
Speaking to Citi News, the Public Relations Officer of the Greater Accra Police Command, ASP Effia Tenge confirmed that the Police have 'received the letter of not want of prosecution from the victim in this case.'
She said the Police will for now wait for advice from the AG on how to proceed with the case.
'As Police officers and prosecutors in this case, we have forwarded the letter to the Attorney General for advice so unless the Attorney General advises on our next line of action,' she explained.
ASP Tenge added that the Police can no longer make further comments on the case because 'every case and its own merits, every case and its own facts.'
According to her, the constitution stipulates that the Attorney General shall be responsible for the initiation and conduct of all prosecutions of criminal offences therefore, 'we just have to forward it to the AG for advice.'
Credit: Efua Idan Osam