I'll Sue GNPC if … - Gabby Darko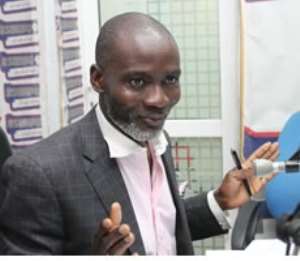 Gabby Asare Otchere Darko
Gabby Asare Otchere-Darko
The Ghana National Petroleum Corporation (GNPC) is likely to be dragged to court if it goes ahead to secure the 1.2 billion dollar loan, Executive Director of Global Dynamic Consult, Gabby Asare Otchere-Darko has warned.
The GNPC is said to be securing a 1.2 billion dollar loan from the Deutshe Bank in Germany, ostensibly for oil and gas exploration and development.
Gabby Asare Otchere Darko is alleging that the GNPC is securing the loan on the blind side of Parliament.
Speaking to Citi News, Gabby Asare Otchere-Darko said the move is just a strategy by government to use the state institution to borrow money without parliamentary scrutiny and approval.
He wondered why the GNPC is securing the loan from government when the Corporation could have rather lended money to the latter.
'…Infact they are in the position to lend money to government. Ministry of Finance can go and borrow money from GNPC so why should GNPC go and take 700 million and use it …for the next five years. Really it should not happen and if it happens some of us will take the matter to Court.'
'…it is quite clear that the purpose for which this loan is being sought is not the purpose for which it is ostensibly being sought…We have a government that is in fiscal difficulty and is looking for money to raise money to do things and this may be an avenue of doing that because how can GNPC tell us that it can spend 700 million dollars over the next year or so on  exploration of production …What are they going to use the 700 million for?,'he added.
Gabby Darko is therefore urging government to suspend the facility until parliamentary approval is given.
The Executive Director of IMANI Ghana, Franklin Cudjoe on the Big Issue also said the loan should not be approved for the organisation because it lacks the capacity to put that amount of money to good use.
The Africa Center for Energy Policy (ACEP) has also described the failure of the GNPC to submit to Parliament the $1.2 billion loan agreement for approval as suspicious.
Credit: Citifmonline.com