Derma Area Rural Bank Limited Opens New Branch In Sunyni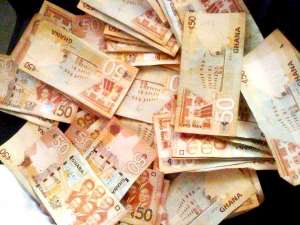 The Derma Area Rual Bank Limited has opened a new bank in Sunyani, capital of the Brong Ahafo region. The head office of the bank is currently stationed at Dermaa and with other branches in Techimantia, Bechem, both in the Tano South District, Duayaw Nkwanta in the Tano North District, and Tepa in the Ahafo Ano north District of the Ashanti Region.
Board Chairman, Job Boahen said the bank has been in operation since 1984, and this feat couldn't be have been achieved without the strenuous efforts of Nanaom, shareholders, board members both past and present, management members, staff, customers and esteemed business partners or associates.
He added that the bank was ready to serve the people satisfactorily.
"As board of directors, we have a mission, and the mission is to introduce innovative products ideal for the residents of this community and beyond. This is our ultimate goal."
He noted that, the only way for for the bank to remain strong, vibrant and competitive is innovation and to this end, the bank has introduced mouth-watering products that customers and prospective customers cannot look the other way when the branch is in full operation.
"We can hardly survive in this evolving world of banking if we do not vigorously engage in products and projects quite attractive to our customers and business associates. we are therefore rolling out new products which will suit the needs and interests of our customers in this community and its environs."