Court Rejects Kofi Jumah's Plea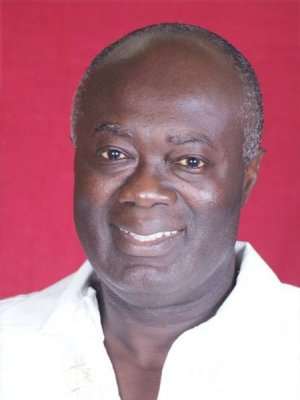 Maxwell Kofi Jumah
The Kumasi Metropolitan Assembly (KMA) Circuit Court yesterday rejected a plea for out-of-court settlement by former Deputy Minister of Local Government and Rural Development, Maxwell Kofi Jumah, in a case of assault levelled against him by one Jamal Agha.
The court, presided over by William Boampong, said it found no reason to suspend the trial of the assault case, which is a first degree felony, making it impermissible for out-of-court settlement.
Mr. Jumah, a former Mayor of Kumasi and immediate past Member of Parliament for Asokwa, was arraigned and charged together with Samuel Adu Frimpong early this month for allegedly causing unlawful harm to Jamal Agha, a complainant in the case.
Kofi Jumah is said to have ordered his body guards to beat the complainant in his house at Atonsu-Agogo, a suburb of Kumasi, after accusing him of stealing his (Jumah's) mobile phone.
It was an emotional roller for diehard supporters of the former MP – who affectionately call him Kofi Ghana – after their anticipation that their mentor's plea for out-of-court settlement plea was going to be granted had been refused by the court.
The former mayor is expected back in court on November 14, 2014 to continue his trial, alongside his alleged accomplice, Samuel Adu Frimpong.
Both men earlier pleaded not guilty to the charges of conspiracy to commit crime and causing unlawful harm, and granted bail in the sum of GH¢70,000 with one surety.
Some observers had expected the out-of-court settlement application to fail because the prosecution had initially opposed it in writing.
( [email protected] )
 From Ernest Kofi Adu, Kumasi