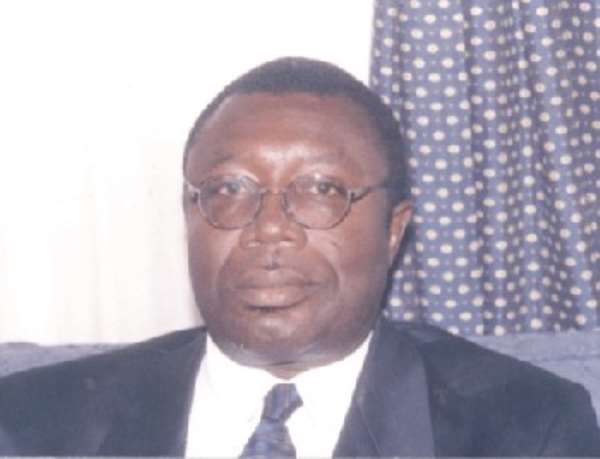 The Minister of Health, Dr Kweku Afriyie, has described the National Health Insurance Scheme (NHIS) as the biggest social engineering programme being implemented by the New Patriotic Party (NPP) government to provide Ghanaians with efficient and sustainable health care.
Dr Afriyie was addressing health personnel in the Nzema East and the Jomoro districts in Axim as part of a two-day tour of the Western Region to interact with sensitise and educate health personnel on the scheme so that they could in turn educate the public on the programme.
The minister was accompanied by the Government Spokesman on Social Services, Mr Kofi Amponsah Bediako, the Director of Policy, Planning, Monitoring and Evaluation at the Ministry of Health and National Co-ordinator of the NHIS, Dr Samuel Akortey Akor, the Western Regional Director of Health Services, Dr Sylvester Anemana and the Nzema East District Chief Executive, Mr Kojo Armah.
Others were the Senior Medical Officer-in-charge of the Axim Government Hospital, Dr Kobina Boakye, the acting District Director of Health Services for Nzema East, Miss Hannah Addo, and the Jomoro District Director of Health Services, Mr Emmanuel Afrekum.
Dr Afriyie said the birthing of the NHIS would be the principal job of the district and municipal assemblies and the communities, with the health workers serving as front-line service providers.He appealed to Nananom and other stakeholders to fully support the scheme and assist in educating the people on it to ensure its overall success.
Briefing the minister on the Mutual Health Scheme in the district, Mr Armah said 40 communities had so far been sensitised and coded, with 60 others undergoing a similar exercise in preparation towards the launching of the scheme latest by July.
The DCE took the opportunity to appeal to the Ministry of Health to construct a parameter wall around the Axim Government Hospital to prevent encroachment and also ward off goats and sheep from straying into the area.
Present at the meeting were the paramount chiefs of Upper Axim and Nsein, Awulaemo Neba Kwaw lll and Agyeifi Kwame ll, respectively, who pledged to impart the information to communities to encourage the people to patronise the scheme.