Govt To Appoint Interim Director For NSS This Week – Okudzeto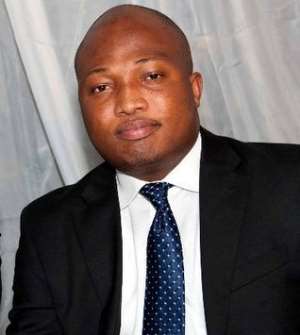 Samuel Okudzeto Ablakwa
The Deputy Minister in charge of Tertiary Education, Mr Samuel Okudzeto Ablakwa has announced government's intention to appoint an interim Executive Director for the National Service Scheme (NSS) this week.
'Before close of week, you will hear an announcement for an interim manager. It is most preferred that we get somebody from the outside to take over in the clean-up process, … and to stop the unjustifiable hemorrhage.'
'The decision has not yet been made, consultations are ongoing, various names are being considered and at this point I can't give you any name,' Mr Okudzeto said in an interview on  Peace FM  Wednesday morning.
According to him, this was to help with investigations into alleged financial malfeasance and the clean-up exercise that was currently underway at the NSS.
There have been concerns about the propriety of the decision of the governing board to take over the management of the Secretariat following an order for  management to step aside  for investigations on a Gh¢7.9 million rot at the secretariat to continue.
Last week the Executive Director of the NSS, Alhaji Alhassan Imoro and five of his directors were ordered to step aside for investigations on the Gh¢7.9 million rot at the secretariat to continue.
This followed investigations by the Bureau of National Investigations (BNI) that uncovered the rot.
The amount represents the allowance paid to 22,612 non-existent service persons in more than 100 districts across the country in July 2014.
It also  emerged that some high-ranking officials of the NSS  including the Executive Director himself paid GH¢200,000 to BNI investigators to conceal the rot.
Following the revelations the governing board last Friday ordered the directors to step aside.
On  Peace FM  Wednesday morning, Mr Okudzeto said at a meeting with the governing board on Tuesday, government's intention to appoint someone from the outside to take over management was communicated to them.
Asked why the board was not also being asked to step aside considering they superintended the alleged rot, Mr Okudzeto said, 'this was a new board which was sworn into office just about six months ago and that the investigation so far precedes the tenure of the present board.'
Adding, he said the governing board has not been indicted as of now and that was why it has been authorised to carry out the clean-up exercise.
'It is very clear that this matter has taken the national attention and it is our hope that the investigations would be concluded on time for action to be taken. The urgency of this matter is clear to everybody.'
He said the stepping aside of the management was just the first stage.
Source: Daily Graphic.com.gh