BNI picks up 6 more NSS regional directors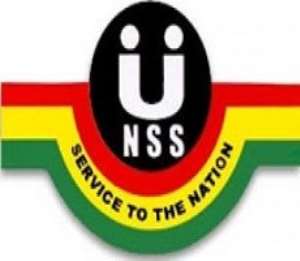 As part of ongoing investigation into a GH₵7.9 million corruption scandal within the National Service Scheme, the Bureau of National Investigations (BNI) has arrested six more regional directors.
Nana Fosu Amankwa Agyapong, Eastern Region; Alhaji Abiru, Northern; George Naanwinyelle Dasah, Upper East; Gabriel Nyorkeh, Volta; Michael Tottime, Western and Seth Asiedu, Accra were picked  up by the BNI recently, according to the Daily Graphic newspaper.
Also apprehended is the Kwahu North (Afram Plains) District Director of the scheme, Samuel Brempong.
27 district directors were picked up last Wednesday over the same scandal, although they have been granted bail, with two sureties each to be justified.
They are also to report twice a week to the BNI.
Investigation by the BNI revealed that district directors of the scheme were the sole signatories to the accounts opened in the name of the NSS at the district level.
According to investigators, National Service directors in the districts and most managers of banks where NSS allowances were lodged collaborated for dubious payments to made into designated accounts.
"We have started arresting regional directors. We are working round the clock to ensure the taxpayer receives justice," a source at the BNI told the Daily Graphic.
The BNI has begun scrutinising payment of allowances to service personnel until further notice.