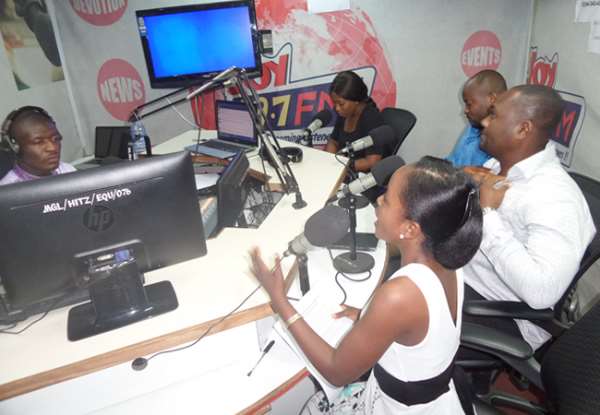 The battle has begun in the second edition of Joy FMs reality programme "The Scholarship" as contestants  race to win the a free ticket to study their Masters.
The Scholarship is an educational radio contest aimed at rewarding a brilliant Ghanaian graduate with a full one year post graduate scholarship in an Energy studies related course at the university of Dundee in Scotland, was launched on Monday.
The scholarship is a joint collaboration between Accra based radio station, Joy FM and educational consultancy firm, Go Study Abroad (GSA).
The contestants are Charles Senyah, Joel Tetteh Zutah, Joseph Nii Tettey Anthony, Janet Amanor, Priscilla Dziedzorm, Theophilus Mensah, Julius Dela Akpesah and Raichard Ansah.
Contestants were given two minutes to deliver a presentation on whether they think seeking bailout form the International Monetary Fund (IMF) was a step in the right direction to tackle Ghana's economic crisis.
The contest, which will be held for a period of six weeks, will last an hour each week. Listeners are allowed to text the name of their favourite candidate and judges are on hand to assess each candidate's performance.
Candidates will be evicted weekly till the finale which will determine who wins the grand prize which includes a full year post graduate scholarship to pursue an Energy Related Course at the University of Dundee, Scotland, a return ticket to Scotland, residential, living, books and learning material allowances.