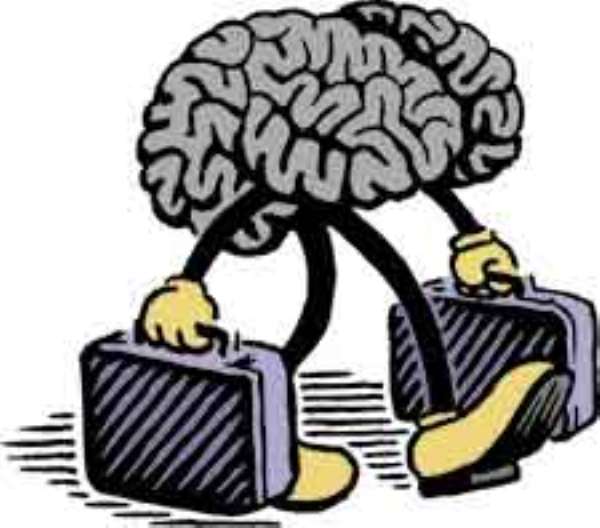 Reports reaching the Brong Ahafo Bureau of The Chronicle newspaper indicate that the brain drain that hit the health sector is gradually befalling the already ailing educational sector too.
The paper's investigation in the Sunyani municipality has revealed that, this year alone, about 60 to 80 teachers in the basic sector of education had left for China to seek greener pastures.
Our investigations have revealed also that the canker of teachers leaving the regional capital, Sunyani, was gradually spreading to other parts of the Brong Ahafo Region.
In an interview, the Municipal Director of Education, Rev. Emmanuel Wiseman Kusi-Appiah confirmed the story. He however said, "as far as I'm concerned, I only knew about one or two teachers who had left the scene," but he was not sure whether they would return.
According to him, since they'd left, and it was not yet up to ten days, so he could not tell what future plans the teachers had. He explained that normally, when a teacher left the classroom, until ten days had passed, one could not determine whether such a teacher had left for good or not.
He told The Chronicle newspaper that, after ten days, such a teacher's name would be deleted from the GES pay roll.
Rev. Kusi-Appiah lamented that, normally when the teachers were leaving, they did not want to involve the higher authorities, lest they faced sanctions.
The Municipal Director assured The Chronicle that he would investigate the matter, to effect the appropriate sanctions.
The Regional Secretary of the Ghana National Association of Teachers (GNAT), Charles Kala, when contacted, also confirmed the brain drain that had hit the teaching industry.
He said he had had information that one of his friends had also left for China.
As to what actions the GNAT could take to avert the situation, the Regional Secretary said, GNAT as an institution could do nothing about it, because everybody had the right to free movement around the world.
But, he said, "GNAT does not want to encourage teachers to leave this country," adding that, "if the country is hard in terms of conditions of service, it would be better for all teachers to stay back and work to develop it for the future."
He therefore urged teachers not to worsen the weak education system by running away.
Currently, about 14,000 teachers are needed in the classrooms to teach and since they are leaving rather, it would worsen the situation.