Diabetes Association Cry Over High Taxes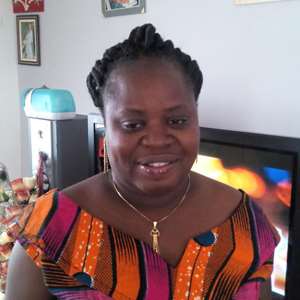 Esi Denyoh, President of the Diabetes Association, Ghana.
The National Diabetes Association, Ghana has raised concerns over the increment of tax which is affecting drugs for the treatment of the ailment.
According to the association, the plight of people living with diabetes have been worsened with the introduction of valued added tax (VAT) of 17.5 percent in January 2014 for all medications imported into and manufactured in the country.
'The cost of care of management of this chronic disease in Ghana has increased drastically,' a petition signed by the National President, Esi Denyoh stated.
The association said prior to the January 2014, all medications used for the management of diabetes did not attract VAT, 'hence end-user price quoted on the National Health Insurance price list is adequate.'
However, with the introduction of the VAT, the total tax payable at the port is 33 percent approximately. (Duty 10 percent + Special tax 2 percent +VAT 17.5 percent + 4 percent -ECOWAS levy-), compared to 15.5 percent in 2013.
Mrs Denyoh said the association had appealed to the Ministry of Health and the Finance Ministry for special consideration and exemption however, they were directed to petition the Speaker of Parliament to address the problem as they do not have the mandate to effect any changes.
'We would be very grateful if the House could have a second look at the VAT being charged on diabetes medication and all other cardiovascular medication for the well-being of our members who are mostly made up of the elderly and children,' she said.
Diabetes Prevalence
There is an estimated 19.8 million adults in Africa with diabetes and a regional prevalence of 4.9 percent. In Ghana, 440,000 people are living with the disease. The number of people living with the disease is set to rise to 819,000 by 2035 at a prevalence of 3.4 per cent.
By Jamila Akweley Okertchiri