Patriotism Lecture: Ras Mubarak rallies youth to be selfless, nationalistic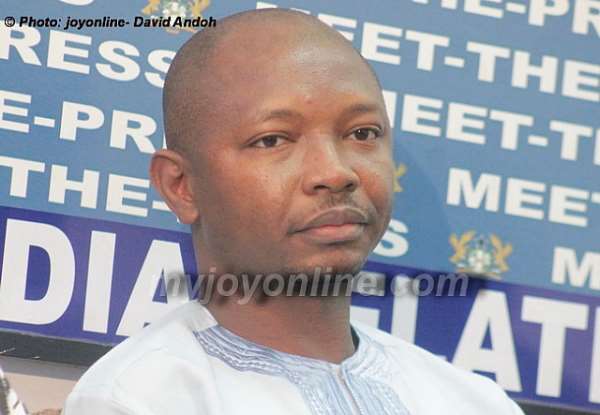 The National Youth Authority has challenged Ghanaian youth to devote themselves to the country and not focus solely on monetary reward.
The admonition comes as the Youth Authority holds its maiden "Patriotism Lectures" in Tamale, in the Northern Region.
The aim is to restore the spirit of selfless devotion among Ghanaians especially the youth in the country.
Acting CEO of the National Youth Authority Ras Mubarak explained to Joy News' Editor Dzifa Bampoh why the Patriotism Lecture is important.
" …As an authority responsible for facilitating youth development we felt it is important that we revived the spirit of nationalism and patriotism because after all said and done how people behave has a huge bearing on the progress of our country. Economic transformation shouldn't come at the cost of leaving patriotism behind."
Mr. Mubarak said it is sad that young people do not do anything without expecting any reward.
He said the situation must change.
The theme for the Patriotism Lecture is "Promoting Social Values nationalism and integrity through youth leadership and mentorship".
Responding to criticism that the older generation has shown less than a stellar example for being patriotic Mr. Mubarak said:
" The older generation have had their best days. We are not only becoming the big decision makers of tomorrow there are young people who are in positions of responsibility. We should go out of our way and get this done because it affects how [Ghana] progresses."
Two lectures will be held, one in Tamale on Monday June 30 for the Northern Sector and the other in Kumasi on Friday July 4 for the southern sector.
Speakers for the Tamale event are SADA Board Chair, Mrs. Angelina Domakyaare, GRIDCO Board Chair, Alhaji Hudu Yahaya, Council of State member, Dr. Edward Gyader, and Former Director General of the Ghana Health Service and Prof. of Pathology, Agyeman Badu Akosa.