France, US back sanctions against S.Sudan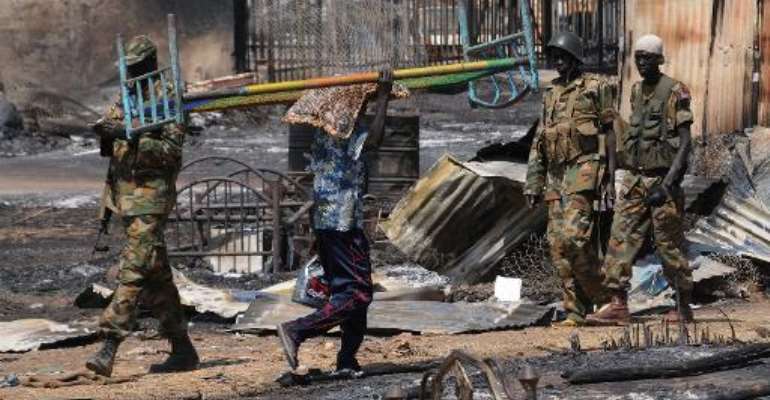 United Nations (United States) (AFP) - France and the United States called Wednesday for the UN Security Council to consider sanctions against South Sudan over spiraling violence in the country's civil war, diplomats said.
US ambassador Samantha Power relayed Washington's position in a closed-door meeting of the 15-member Council, diplomats said, and France's Gerard Araud told reporters before the session that it was time to think about sanctions against those responsible.
"I think we should consider sanctions because it is horrendous," he said.
In December the Security Council agreed to almost double the size of the UN peacekeeping force in troubled South Sudan, but few of the extra troops have actually arrived.
"Maybe we have to face the fact that we can't cooperate with this government anymore... We need some soul-searching about what the UN should do in South Sudan," said Araud.
On Tuesday, the White House expressed horror at the "abomination" of the violence in South Sudan, where rebels have been accused of massacring hundreds of civilians.
Rebels seized the oil hub of Bentiu last week, unleashing two days of ethnic slaughter as they hunted down civilians sheltering in mosques, churches and a hospital, butchering dozens on the roadside, according to the United Nations.
Images released by the United Nations show piles of bloated, decomposing bodies -- a repeat of mass killings seen in other areas of the country over the past four months.
The UN said the killings continued for almost two days after the rebels proclaimed victory in Bentiu, and that the rebels had used hate radio broadcasts to whip up violent ethnic sentiment.
South Sudan's army has been fighting rebels loyal to sacked vice president Riek Machar since the unrest broke out on December 15.
The conflict has pitted President Salva Kiir's Dinka tribe against militia forces from Machar's Nuer people.
In Bentiu, some 23,000 terrified civilians have crowded into the cramped UN peacekeeping base for protection.