Iran Says Plane At Airport Leased To Ghana After U.S.-Flagged Plane Sighting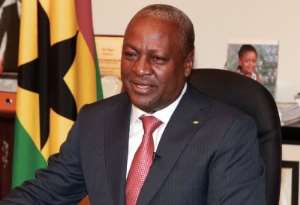 (Reuters) - Iran says that a plane which landed in Tehran airport flying the American flag was leased to Ghana's presidential office and carrying a business delegation from the West African nation.
The New York Times reported on Thursday that a plane owned by the Bank of Utah was parked in Mehrabad Airport in Tehran on Tuesday.
Its presence was noteworthy as the United States and Iran have been at loggerheads for decades and the Islamic Republic is subject to economic sanctions. A State Department spokeswoman said on Friday these sanctions "generally prohibit" U.S.-registered aircraft from flying to Iran.
State news agency IRNA on Friday night quoted Iranian foreign ministry spokeswoman Marzieh Afkham as saying that the plane was transporting the brother of Ghana's president and a mining delegation.
"The plane is on lease to Ghana's presidential office, and its passengers were Ghanaian senior officials led by the president's brother. None of its crew members were American," Afkham was quoted as saying.
The Ghanaian delegation was in Iran to follow up on agreements reached between the two countries two years ago, she said, adding that it departed on Thursday.
In Accra, an aide to President John Mahama denied that his president's brother Ibrahim Mahama - a multi-millionaire and the founder of the country's leading mining contracting firm Engineers and Planners - was part of the visit.
"He was not in Tehran. His company plane was," the aide said, asking not to be named because he was not authorized to speak.
"Lots of speculation in there is false," the aide added.
The New York Times said it had reviewed a confidential document which showed that "the plane is held in a trust by the Bank of Utah and on behalf of the mining company, Engineers and Planners, which is based in Accra".
It quoted a Bank of Utah executive, Brett King, as saying the company had no idea why the plane was at the airport and it was investigating further.
In Washington, State Department spokeswoman Jen Psaki said on Friday that the U.S. Treasury Department would look into the matter to determine if there were any violation of sanctions imposed on Iran.
"The Iranian transactions and sanctions regulations prohibit the exportation of goods, services or technology directly or indirectly from the United States or by a U.S. person to Iran and would generally prohibit U.S.-registered aircraft from flying to Iran," Psaki told reporters at a regular briefing.
But Psaki noted that "there's a lot of nuance and a lot of different questions here".
Iran and world powers are engaged in negotiations over Tehran's disputed nuclear program. Some international sanctions imposed over its program have been eased temporarily after a deal was reached last year. Washington has said the lifting of sanctions can only happen "in total" after a comprehensive deal is reached.
Former Iranian president Mahmoud Ahmadinejad visited Africa's number 2 gold producer Ghana last April as part of an effort to expand ties with African countries.
His campaign yielded little in terms of trade and votes at the United Nations against sanctions targeting its nuclear program.
Mahama is an ally of the United States and U.S. President Barack Obama visited Ghana in 2009.
(Reporting by Mehrdad Balali; Additional reporting by Kwasi Kpodo and Matthew Mpoke Bigg in Accra and Will Dunham in Washington, Editing by Yara Bayoumy and Raissa Kasolowsky)