Amnesty launches 2013 Death Penalty Report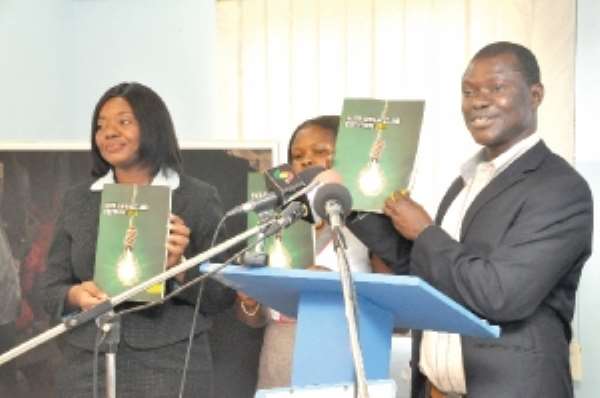 Amnesty International, a civil society organisation, has launched its 2013 global death penalty report in Accra.
The 56-page report captures the regional and global figures as far as the practice of death penalty is concerned.
It also centres on the major countries that are prone to the practice over the years, without the intention of abolishing it.
The report also encapsulates death sentences and executions in 2013, together with reported executions and sentences globally.
 
Abominable act
Speaking at the ceremony, the Director of Amnesty International Ghana, Mr Lawrence Amesu, decried the increasing rate of the practice, adding that it was abominable in the 21st century.
He said it was inappropriate for any government or citizen to take the life of another person for any reason and called for the immediate abolition of the practice.
 
Global figures 
Commenting on the global figures, he said the situation was alarming, but was quick to add that there was a little improvement in the situation compared to what pertained in the previous years.
He said, for instance, that in 2013, 22 countries were known to have carried out executions, while 21 countries were reported to have implemented death sentences in 2012.
In a sharp contrast, Mr Amesu indicated that over the last two decades, 37 countries had carried out executions globally and nine are described as worst offenders as far as executing offenders was concerned.
"There were nine persistent executioners. They are known to execute every year since 2007 to 2013 and they are also referred to as 'the nine worst offenders'. These countries include China, Iran, Iraq, Saudi Arabia, the USA, Yemen, Sudan, Bangladesh and North Korea," he stressed.
According to him, developments in sub-Saharan Africa, as far as the practice was concerned, revealed a mixed picture, noting that executions were only carried out in few countries.
However, Mr Amesu stated that Nigeria and Somalia had reported cases of increased executions on the continent.
"While Amnesty International's campaign against the death penalty is gradually but steadily yielding positive results over the years, death sentences and executions in the world remain startling," he added.
 
EU representative
The Head of the European Union Delegation to Ghana, Mr Claude Maerten, described the act as despicable and one that ought not to be entertained in any country.
He stated the EU's commitment to ensure that the act became a thing of the past and called on countries that were involved to put an end to the act.
He added that the EU was ready to support the initiative taken by Amnesty International to guarantee a world free from the death penalty.