Investigations into KATH baby missing saga, an eye opener - Dr. Appiah-Denkyira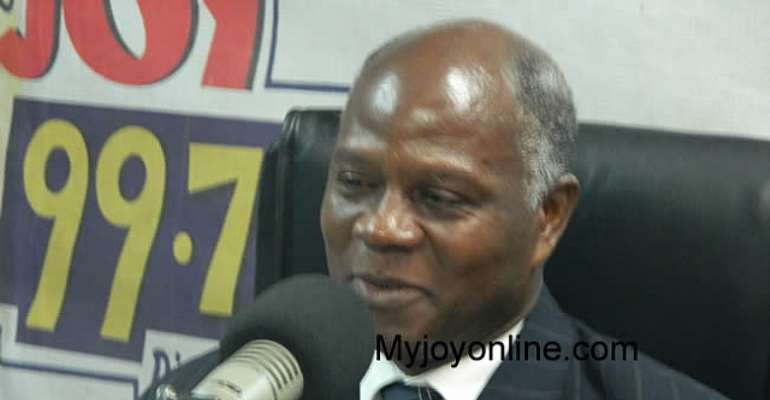 The Director-General of the Ghana Health Service, Dr. Ebenezer Appiah-Denkyira has given the assurance that the service will study the lapses identified during the investigations into the Komfo Anokye Teaching Hospital (KATH) baby missing saga, to prevent future occurrences.
Reacting to the decision by the Health Ministry to suspend the Chief Executive Officer (CEO) of KATH following administrative lapses identified on the part of the hospital, the Director General noted that those lapses should be fixed. He was speaking on the Super Morning Show on Joy FM, Wednesday.
"If the investigations have shown some lapses, then it means we have to study the document and then fix the lapses. That Patients have rights to know a lot of things that they are supposed to know", Dr. Appiah-Denkyira intimated.
According to him, certain procedures created to instil sanity in the administration of institutions should be followed religiously and  also ensure staff are given orientation on procedures to follow in case of any incident.
The Director-General of the Ghana Health Service further pointed out that the issue arising from the missing baby saga at KATH is an eye opener to workers throughout the country and expressed hope that "good things will come out of it"
Health Minister, Sherry Aryittey,  said on Tuesday, March 25, 2014 that the decision followed investigations conducted into the missing of five stillborn babies at the hospital early in February this year.
The Ministry, in taking its decision, noted that there were administrative and procedural lapses in the discharge of professional duties at the health facility.
She also directed the board of the hospital to appoint a senior person in management to occupy the position of CEO.
Nhyira FM's Ohemeng Tawiah, who was at the hospital, reported that checks at the hospital indicates that the CEO of KATH, Prof. Ohene Adjei is still in the office.
Hospital authorities say they cannot react on media reports on the directives given by the health ministry as they are awaiting an official communication from the ministry to act accordingly.
Chairman of the Health Service Workers' Union at KATH say the ministry's decision was done in haste as the manner at which the CEO of the hospital was asked to proceed on leave could have been handled better.
Mr. Ernest Badu Boateng was  of the view that there should be a way to address the procedural lapses identified by the ministry. Story by Ghana|Myjoyonline.com|Ivy Benson/[email protected]