CEO Defrauds Construction Firm Of GH 200,000 cedis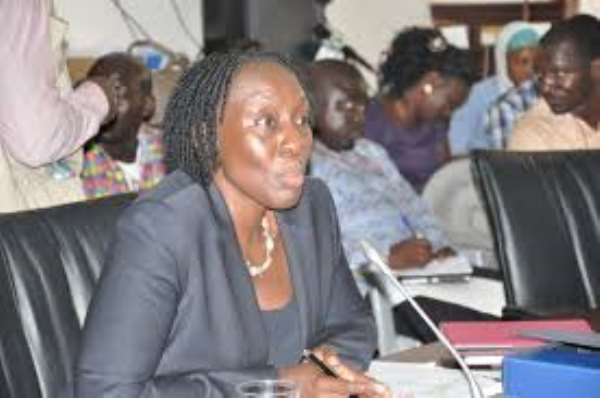 Foster Kpordzih, the Chief Executive Officer of Capital Assurance Company Limited, an investment advisory firm, was on Wednesday put before an Accra Circuit Court for allegedly defrauding a construction firm of GH 200,000 cedis.
Kpordzih, charged with carrying out banking business without licence, defrauding by false pretence and issuing false cheque, pleaded not guilty.
He was remanded into police custody by the court presided over by Mr Francis Obiri to reappear on February 26.
The money was given to Kpordzih by one Prince DarronObasa to invest in his company at an interest of 32 per cent. He however could not provide the investment capital of GH 200,000 cedis and the interest on the amount.
Despite Kpordzih's counsel's application for bail, the court declined him bail.Counsel contended that his client had paid GH 10,000 cedis to the security agencies and further denied that his client went into hiding after he was granted police inquiry bail.
Prosecuting Assistant Superintendent of Police C.K. Abadamlora opposed the bail application saying, the Police was afraid that Kpordzih will not appear to stand trial.
He noted that the accused person was granted bail by the Police but he jumped bail and the Police had to depend on some leaders in the Volta Region before the Police could get him.
According to him there were more people lodging complaints at the Police Headquarters.
The case of prosecution was that the complainant was a customer to the UBA Bank and during his visit to the bank; he asked a banker if he knew any reliable financial institution where he could deposit his money for interest.
Prosecution said the witness therefore introduced Capital Assurance Company Limited owned by the accused. The complainant therefore met with Kpordzih at Holiday Inn Hotel  and he assured the complainant that his money would be safe if invested in his company.
After the meeting, the complainant gave a UBA cheque of GH 200,000 cedis to the witness to be given to the accused. Accused after receiving the money gave the complainant a borrowing certificate.
Earlier, both complainant and accused agreed that that the investment had 91 days maturity and 32 per cent interest on the investment sum. On maturity, the amount would be assessed at GH 215,956. 16 cedis.
On maturity, the witness informed the complainant not to liquidate the investment but roll over for another six months. The complainant requested for the interest of GH 15, 916 cedis.
Kpordzih issued a cheque with the face value of GH 15,956.16 cedis to be withdrawn from Access Bank but the cheque was dishonoured with the explanation that he did not have sufficient money in his account.
Complainant therefore requested that the investment sum of GH 200,000 cedis be refunded to him. Accused failed to refund the money, hence a complaint was lodged with the Police and accused person was arrested.  
During investigation Kpordzih was asked to produce licence issued from the Bank of Ghana to carry out banking business but he failed to do so.GNA