'Modern Pressures Lure Youth Into Unhealthy Lifestyles'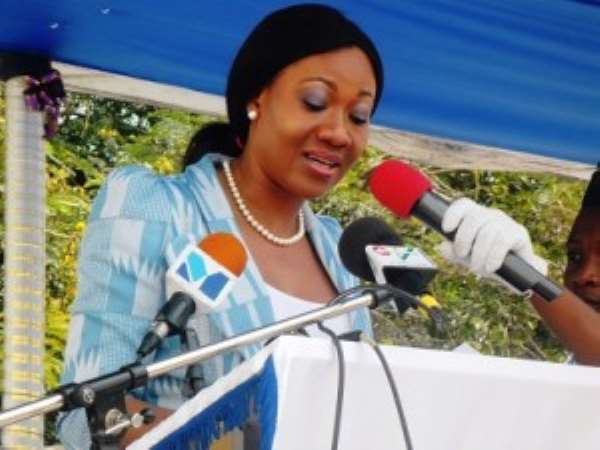 Mrs. Jean Mensa, Executive Director of the Institute of Economic Affairs (IEA) on Saturday said modern pressures lure the youth for quick and easy material gains and unhealthy lifestyle and relationships.
She said the yearning to become a great achiever in the future is inside every young person, but that priceless potential is easily smothered by pressures out there and quenched by the lack of support to its deepest aspiration. She noted that traditional pressures cements in the minds of young people a stereotype image of what their role in society should be.
 
Mrs. Mensa made the remark in a speech at the 64th Speech and Prize-Giving Day of the St. Mary's Senior High School in Accra, on the theme: 'Protecting and empowering adolescent girls: a priceless investment'.
 
She bemoaned the situation where many images on the media like the Telenovelas, movies and music videos continue to portray girls and women as second-class citizens, no more than a thing of beauty to behold and exploit; a sub-standard student destined only to occupy the lower rungs of the corporate ladder.
 
She said: 'Certainly we see our adolescent girls accepting these portrayals and modeling their lifestyles, their appearance and their aspirations after those images. And yet I would like to suggest that these images do not hold the whole truth.'
 
The IEA Executive Director stated that 'even as the media shoves these images in our faces, even we hear more and more disturbing stories of new forms of exploitation of adolescent girls and young women, a still, small voice pierces through the storm; loud, clear and true.'
'That voice is yours. Yes, yours, young lady; student of St Mary's, sitting before me today. The voice inside you that says I could be more than this. I could be more than this!'
 
She urged the students to pursue excellence in all their endeavours.   'If we each play our God-given role, we can protect and empower the female adolescent girl; this priceless investment, entrusted to our care.'
Mrs. Mensa, an Old Student of the school, lauded the Board, Management and staff for their efforts in training, protecting and empowering young girls.
 
Ms Doris A. Bramson, the Headmistress of the school, said they presented 505 candidates for the 2013 West Africa Senior Secondary Certificate Examination, made up of 252 form Fours and 253 Form Threes and recorded 100 per cent passes in 16 out of 21 subjects.
She outlined a number of challenges facing the school such as inadequate classrooms, the urgent need for dormitory renovations and the clearance of an opened storm drain that passes through the school compound.  
 
The Anniversary was under the auspices of the 1989 and 1991 St Mary's Old Girls Association , who donated a 10 seater water closet facility, valued at GH¢57,000 to the school.
Caption: Mrs. Jean Mensah, Executive Director of the Institute of Economic Affairs delivering her address