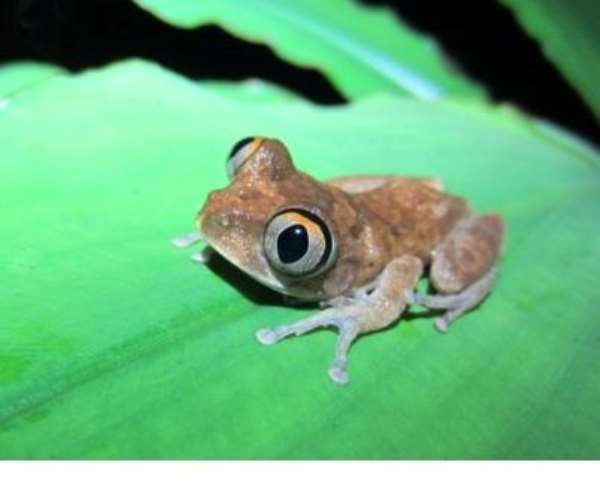 SAVE THE FROGS! Ghana has formed an alliance with the world's largest partnership for amphibian conservation, US-based Amphibian Survival Alliance (ASA) to prevent the extinction of frogs.
With the new alliance, SAVE THE FROGS! Ghana is now well positioned to launch into a continual massive campaign and conservation programmes to reverse Ghana's environmental issues that threaten the survival of the country's frogs.
Ghana's frogs have been rapidly disappearing to a point that now one out of three are in danger of extinction. The frogs are threatened by habitat destruction through farming, mining and logging, the use of lethal chemicals such as Atrazine and over harvesting for consumption.
Gilbert Adum, Executive Director of SAVE THE FROGS! Ghana says that "the situation is made worse as there is a general lack of interest in frog conservation among the general Ghanaian public".
He adds that as a result "we are now losing time in saving the frogs but we are sure our partnership with ASA can turn back the hands of time."
ASA's Communications Director, Candace Hansen says "it is fantastic to have SAVE THE FROGS! Ghana on board! We know about their work and through this partnership, we will support them to achieve even more."
SAVE THE FROGS! Ghana is calling for collaboration with Ghanaian organizations and individuals to help save Ghana's frogs.