Niger dismantles trafficking ring blamed for Sahara deaths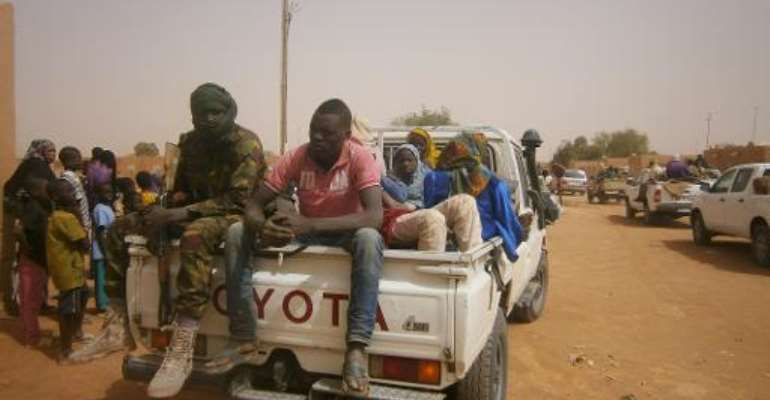 Niamey (AFP) - Niger on Sunday announced it had dismantled a human trafficking network blamed for the deaths of 92 migrants in the Sahara desert in October, arresting dozens including a driver believed to have left the victims to die.
"We have just dismantled a trafficking ring and have arrested around 30 leaders including police, drivers and vehicle owners" in the north and south of the country, said justice minister and government spokesman Marou Amadou.
The Niger migrants -- mostly women and children -- were headed for Algeria in hope of a better life when the two trucks they were travelling on broke down in the harsh desert.
Only 21 out of a total 113 people attempting to cross the Sahara survived, the rest dying of thirst.
"We have captured one of the drivers that left the 92 people to die. Police who accepted money to let the vehicles pass have also been arrested," Amadou said.
Residents who put up the migrants in their homes before they started out on their perilous journey were also detained, the minister said.
"We will give out severe punishments and all of those arrested will be brought before a court," Amadou said.
The investigation to dismantle the ring after the tragedy brought together security and defence teams in Agadez and Arlit, two cities in northern Niger that serve as main transit points for migrants from west Africa going to Libya, Algeria and Europe.
Judicial inquiries had been opened in Arlit, Agadez and the southern city of Zinder, where the migrants came from.
Earlier this month, Niger said security forces had arrested a woman from south Niger who allegedly organised the fateful journey.