Minority walks out of Parliament; washes hands off 2.5% VAT increase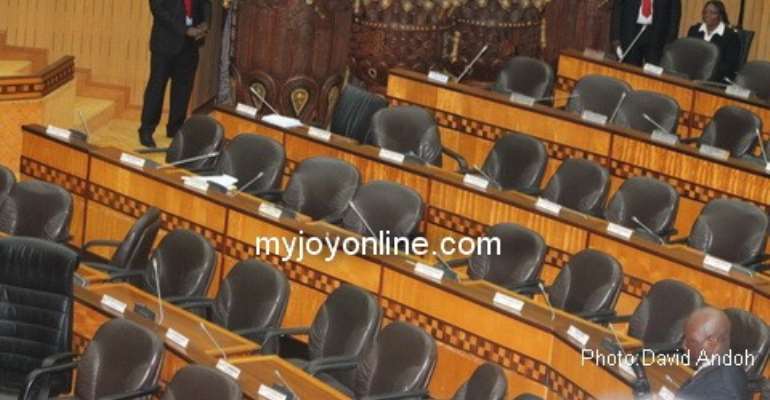 The Minority has walked out of Parliament accusing the government of smuggling a 2.5 per cent increase in the Value Added Tax into a legislation under consideration by the House.
The members say the government is using its Majority in the House to push through the increase without debate and due process.
A deputy Finance Minister is said to have smuggled in a 2.5 per cent increase in the rate and is threatening to push it through to be passed as law. VAT is currently 12.5 percent.
The majority in Parliament appear to be in support of the move but the minority are protesting the increase.
Member of Parliament for Sekondi, Papa Owusu Ankamah has described the action by the government as "a disgrace".
He told Joy News' Parliamentary correspondent, Elton John Brobbey, Parliamentary procedures have been sidelined in a desperate bid to have the bill passed into law.
He explained that for a new tax to be imposed, which the government and the majority is threatening to do, a specific legislation ought to have been brought before the house, deferred to a committee for a thorough discussion after which the bill will be debated on the floor of the house.
He suspects none of that has been done and yet the House is being asked to push the bill through.
The minority subsequently staged a walk-out and chose to organise a press conference.
More soon;