Appeal Court Rules In Favour Of Osei Boakye Trust Fund
The Court of Appeal in its judgment dated 23rd June 2013, has ordered that the commercial building on plot Nos. 6 & 7 Airport Residential Area, Accra [ the property] should revert to the Edward Osei Boakye Trust Fund [ the Trust ] and that Yaw Boakye [the Defendant/Respondent in suit No. H1/55/2010; Most Rev Dr. Robert A. Mensah and others vs Yaw Boakye], had no right to invade the property or to continue with any constructional works that he had started.
See Attached the content of the judgment.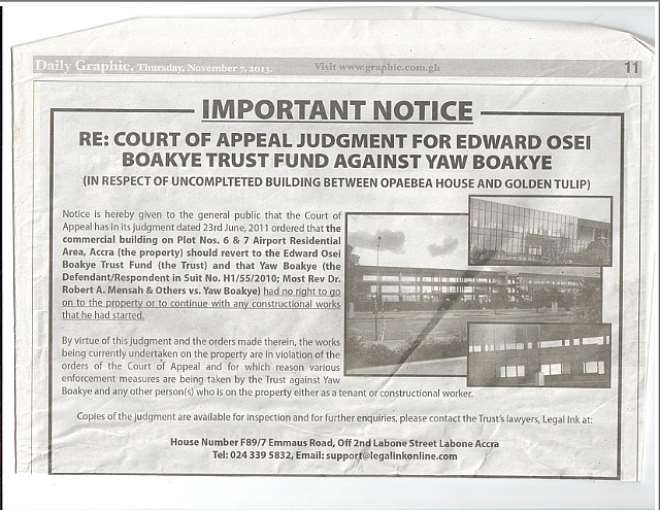 NEW PICTURE (7)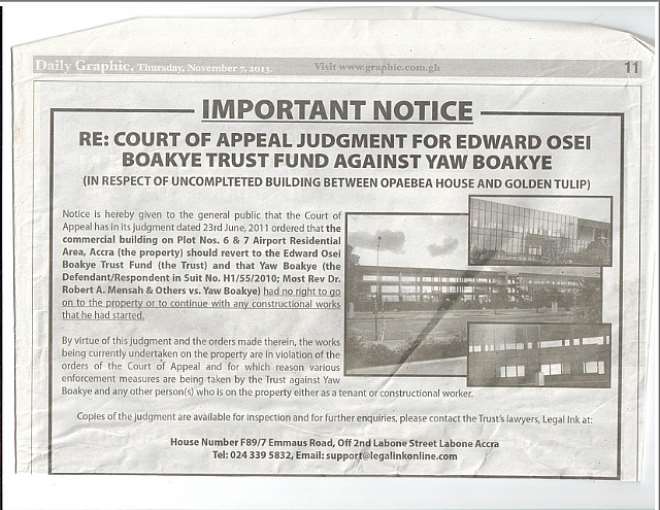 NEW PICTURE (7)