University Of Ghana To Stop Diploma Courses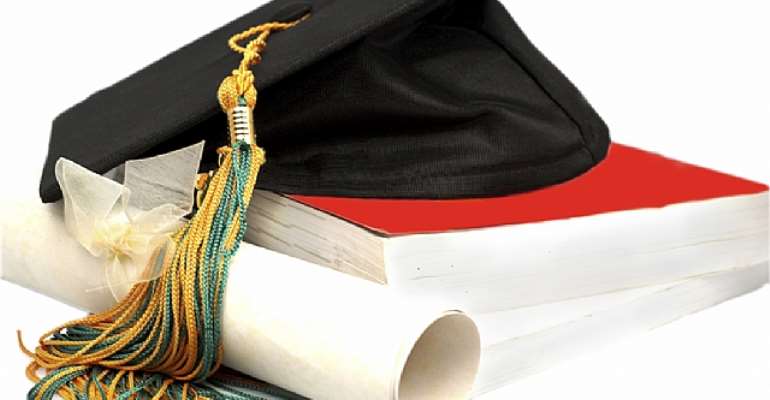 The University of Ghana, Legon, will stop running diploma programmes after the 2015/2016 academic year.
The decision, which will be gradual, is in line with the proposed transformation of the school into a research university.
The Vice-Chancellor, Professor Ernest Aryeetey, who announced this at the congregation of the university over the weekend, said the move would place greater emphasis on post-graduate work and research.
"It is proposed that there should be a ratio of 50:50 between regular undergraduate and postgraduate students over the next decade," he told a large gathering at the graduation ceremony of 4,079 students.
Professor Aryeetey said in line with the proposal, the university planned to increase graduate admissions by 15 per cent yearly.
Distance Education

He announced that approval had been granted for the commencement of a Master of Arts Programme in Distance Education and e-learning to be run by the Institute of Continuing and Distance Education.
The vice-chancellor explained that with the growing trend of distance education as an alternative means of attaining tertiary education, the programme was meant to develop the needed human resource in the field of distance education delivery and management.
"We are hopeful that the programme, which will initially be delivered through a combination of class meetings and online activities, will open the door for the introduction of other graduate programmes to be run through the distance education mode," he said.
Professor Aryeetey further announced the approval of the university to run a Master of Science and Master of Philosophy Programmes in Computer Science to be offered by the Department of Computer Science and a Professional Master of Science Programme in Medical Laboratory Sciences at the School of Allied Health Sciences.
Admissions
On admission of fresh students, the vice-chancellor expressed frustration that the university was faced with the painful decision of having to turn down the applications of many otherwise well qualified applicants due to limitations of staff and facilities.
Referring to this year's admission, he disclosed that the university received 52,202 undergraduate and sub-degree applications out of which the university could only admit 14,695 applicants into the main campuses, Korle Bu and the Accra City Campuses.
He was, however, quick to add that "not all those who were not admitted met the minimum requirements for admission."
Collegiate system

Professor Aryeetey announced that the University Council had approved the restructuring of the university into four colleges.
"We will continue to work towards the takeoff of the collegiate structure from the start of the 2014/2015 academic year," he told the congregation, adding that interim Provost and College Secretaries had been appointed to the College of Humanities and the College of Basic and Applied Sciences.
Exhortation

The Managing Director of Cal Bank Ltd, Mr Frank Adu Jnr, who addressed the congregation, reminded the graduands of the task ahead as they moved into the corporate world.
Mr Adu told the graduands: "After school, it is only your performance which will determine your progress and your success. Commit to excellence and performance and you will succeed."