Mozambique confirms fresh clashes with former rebels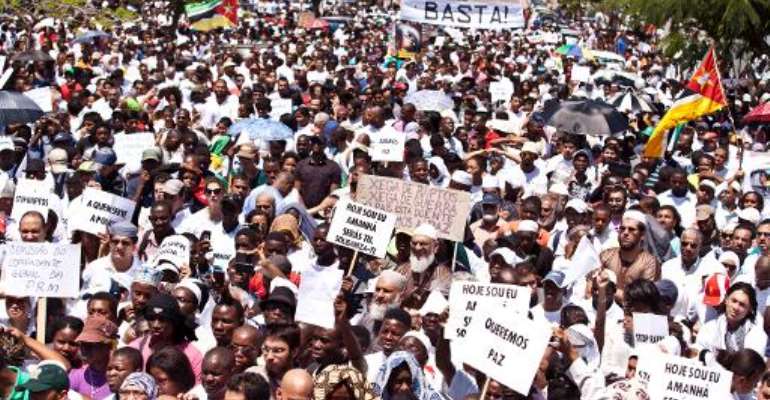 Maputo (AFP) - Mozambique's government Friday confirmed skirmishes with revived rebel group Renamo this week, reiterating an invitation for their leaders to meet amid renewed conflict in the centre of the country.
Presidential spokesman Edson Macuacua said soldiers had fought with Renamo militants around the Gorongosa mountains in the centre of the country, where rebel leader Afonso Dhlakama is thought to be hiding.
"There have been some spontaneous attacks... but there was an efficient and effective response from security forces," said Macuacua at a news conference in the capital Maputo.
"The situation in general is calm and controlled," he added, declining to give more details.
Local media reported up to eight deaths in the clashes this week, as well as deaths in attacks on civilian vehicles on the main highway in the area.
Military, government and hospital sources declined to provide details on the latest unrest, unlike in earlier flare-ups.
Macuacua said President Armando Guebuza was still open to meet Dhlakama on Friday, despite the group's rejection of an earlier invitation.
"This meeting is the priority for the head of state," Macuacua said.
Renamo accused the government of breaking a 1992 peace deal after the army attacked its base on October 21.
Since then clashes with government forces and attacks on the main north-south highway have increased.
The skirmishes started in April, a few months after the former rebel group -- now the official opposition -- started retraining fighters at the base.
Both sides have denied a return to civil war, after the previous conflict crippled the economy and killed one million people.