Fire Conference takes centre stage at Bonnke Crusade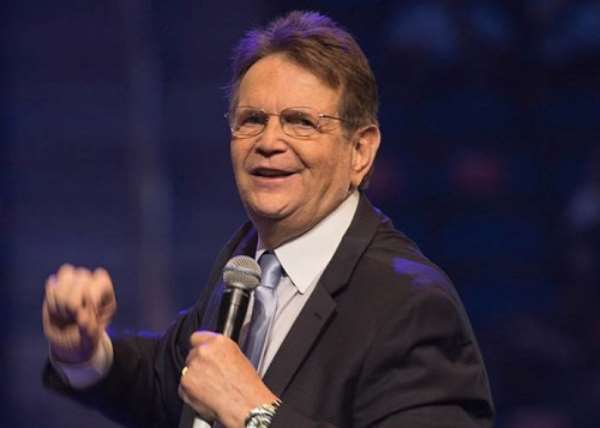 Side by side with the Reinhard Bonnke Crusade, the Christ for All Nations Ministry will also mount a Fire Conference in the mornings of November 7, through November 9, 2013 at the Independence Square in Accra.
As in other nations, the aim of the Fire Conference is to inspire church leaders and church workers into evangelistic ministry, one of the five-fold ministries established by the Holy Spirit and to make them effective under the unction of the Holy Spirit.
The Ghanaian Executive Director of the Christ For All Nations (CFAN), Reverend John Darku, throwing more light, said the conference was expected to have a major impact on the life of the Christian community in Ghana, train pastors, evangelists and spiritual leaders in evangelism 'so that this generation can be reached with the gospel message of Jesus Christ.'
With strong biblical teaching, followed by the empowerment of the Holy Spirit, delegates at Bonnke's Fire Conferences are equipped, strengthened and empowered to reach out into their local communities.
The theological basis for the clear Bible-based proclamation of the message of salvation through Jesus, is reinforced by Bonnke's books and booklets, 190 million copies of which have been printed in 143 languages.
Millions of them have been given free of charge to new converts, as well as to Bible college students, to help them in their evangelistic studies.
Quoting Bonnke, Rev Darku said 'we are trying to motivate Christians everywhere with the love of Christ for the lost and to revive the spirit of evangelism'.
The purpose of Christ for all Nations is to fulfil the Great Commission of Jesus Christ, by taking the message of salvation to all peoples of the world.
In addition, the ministry seeks to actively inspire and equip the body of Christ for evangelism through conferences, literature, videos and television.
In Nigeria, Bonnke's fire conferences are known to attract between 80,000 and 100,000 church leaders and church workers.
In Ghana, testimonies abound of many pastors whose ministries were launched at a Fire Conference.
By Enimil Ashong/The Mirror/Ghana