Ministry committed to mandate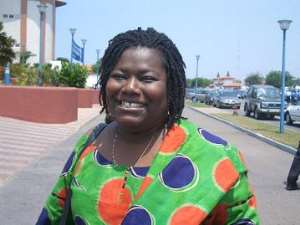 The Ministry of Gender, Children and Social Protection (MGCSP) says it will not renege on its commitment to ensure that due process is followed in the execution of its mandate.
According to the ministry, it firmly believes that Ghana has made significant strides in its child protection efforts through ratification of international treaties, law reforms, and enactment of various legislation and formulation of social policies.
In a statement issued in Accra in reaction to the case involving a child handed over to two individuals without documentation by the Department of Social Welfare, the ministry said Article 28 of the 1992 Constitution guaranteed the rights and freedom of children as well as the Children's Act, 1998 (Act 560), which provides a more comprehensive legal framework for the protection of children.
The statement said as a government machinery mandated to protect, promote, respect and enforce the rights of children; promote the integration and protection of the vulnerable, excluded and persons with disability, the ministry was fully committed to enforcing those provisions.
'While mindful of the myriad of challenges and the daunting task faced by the ministry in the execution of its mandate, it would be a travesty of justice and totally irresponsible to preside over a system that tacitly condones total disregard for the law in the name of inadequate logistics' it said.
Making reference to the issue, the statement said on October 2, 2013, an 18 month old infant was taken away from her natural mother who had a mental disability and handed over to two young women, Shirley Ablakwa and Jennifer Ofori.
According to the statement, the two were given custody and care of the infant without regard to the law, regulations and due process and recognising the implications of this breach and the overall ramifications on the mandate of the ministry, it was imperative that due process was followed.
Therefore, according to the statement, on October 21, 2013, the Minister for Gender, Children and Social Protection, Nana Oye Litthur, issued a directive to the Department of Social Welfare to take the infant from the two women and give it to the Osu Children's Home.
Daily Graphic/Ghana