Gains in TB control at risk - WHO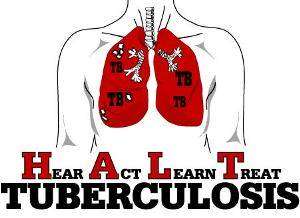 Tuberculosis (TB)
Accra, Oct 25, GNA - The World Health Organization (WHO) Global Tuberculosis (TB) 2013 Report warns that gains in TB control is at risk due to three million missed patients and drug resistance.
The Report said TB treatment has saved the lives of more than 22 million people.
It also revealed that the number of TB patients fell in 2012 to 8.6 million, with global TB deaths also reducing to 1.3 million.
The Report which was made available to the Ghana News Agency on Friday by Glenn Thomas, Communications Officer of WHO, said the new data confirmed that the world was on track to meet the 2015 United Nations Millennium Development Goals (MDGs) target of reversing TB along with the target of a 50 per cent reduction in the mortality rate by 2015.
The Report underlies the need for a quantum leap in TB care and control, which can only be achieved if two major challenges are addressed such as the missing three million - around three million people (equal to one in three people falling ill with TB) are being 'missed' by health systems.
It said drug-resistant TB crisis - the response to test and treat all those affected by multi drug-resistant TB (MDR-TB) is inadequate.
'Quality TB care for millions worldwide has driven down TB deaths,' says Dr Mario Raviglione, WHO Director of the Global TB Programme. 'But far too many people are still missing out on such care and are suffering as a result. They are not diagnosed, or not treated, or information on the quality of care they receive is unknown.'
WHO estimates that 75 per cent of the three million missed cases are in 12 countries.  
WHO estimates that 450, 000 people fell ill with MDR-TB in 2012 alone.  China, India and the Russian Federation have the highest burden of MDR-TB followed by 24 other countries.
It said while the number of people detected worldwide with rapid diagnostic tests increased by more than 40 per cent to 94 000 in 2012, three out of four MDR TB cases still remain without a diagnosis.
A further identified challenge  relates to the TB and HIV co-epidemic. While there has been a significant progress in the last decade in scaling-up antiretroviral treatment for TB patients living with HIV, less than 60 per cent  received antiretroviral drugs in 2012. This, the report urges, must improve.
The report recommends five priority actions that can make a rapid difference between now and 2015, such as addressing with urgency, the MDR-TB crisis.
GNA