UNICEF mourns Madagascar's 'lost generation'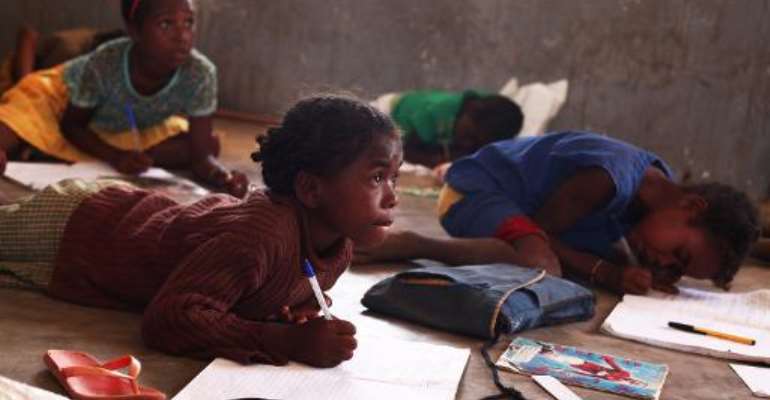 Johannesburg (AFP) - Around 1.5 million children in Madagascar are missing out on an education after enrolment plummeted 10 percent following a coup in 2009, the UN children's arm UNICEF said Monday.
"Five years is a lot in terms of a child's life," Steven Lauwerier, the UNICEF representative on the Indian Ocean island, told reporters in Johannesburg ahead of Madagascar's long-delayed presidential elections set for October 25.
"Five years is enormous, it's like a lost generation to have 1.5 million children who didn't get a chance to learn how to count how to read, how to write," he told AFP .
"You can't easily get it back."
Strongman Andry Rajoelina seized power in 2009 with the help of the army. Foreign donors suspended aid, which used to fund 40 percent of the budget, and authorities have been channeling less money to education.
"Madagascar has lost five years while other countries have made enormous progress," Lauwerier told journalists.
Children who do make it to school, study in dilapidated and overcrowded classrooms with few learning materials. They are often taught by untrained teachers, according to UNICEF.
While other African countries have been improving economically, poverty levels in the island nation have risen and more than nine out of 10 Madagascans live below the poverty line.
"In Madagascar things have gone worse or stagnated," Lauwerier added.
International humanitarian agencies are now banking on Friday's polls to help break the political deadlock and lift the country out of social crisis.
"These elections are an opportunity to get things on track," said Lauwerier.