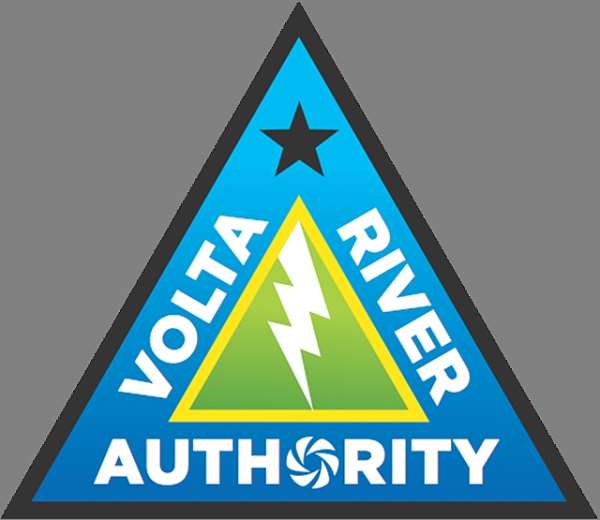 The Nefarious Destructive Cancer has a unique business to perform. It is 'chartered' to process over 24 millions Ghanaians through numerous public institutions. The Public Utility and Regulatory Commission (PURC) is one of such bodies. Thus, the NDC enjoys absolute monopoly in determining how and where Ghanaians should live.
Permit me at this juncture to state that Ghanaians, both willing and unwilling were forewarned about the ordeal they would go through if they voted for the NDC. One could discern from the party's manifesto that it had nothing good for Ghanaians. But like the stiff necked and stubborn Israelites who forsook the warm relationship they had with God and went for other gods, Ghanaians, goaded on by the cantankerous and double faced Afari Djan and his Electoral Commission rooted for the NDC and that was to spell doom for the nation.
All the policies being initiated and implemented by the Nefarious Destructive Cancer have become obsolete. Nevertheless, it is equally true that the Ghanaian society is changing very fast and that the administrative of this country has become very elephantine for John Mahama and his Nefarious Destructive Cancer.
The natural cult is that of the Government in power slicing a bigger portion of the national cake for itself and cronies. In this wise, John Mahama and his cronies wield absolute power over the entire country.
The draconian edicts of President John Mahama and his PURC have hijacked meaningful policies in the country. They do not give our youth, workers, farmers, professionals and genuine policy makers the initiative and attitude to apply their knowledge for any meaningful discourse or living.
The policies of the NDC and its PURC appendage are nothing but mediocre prescription for the suffering masses of the country. Like the judgement of Atuguba and his team at the Supreme Court on the Election Petition, those of the Nefarious Destructive Cancer are not comprehensive enough to allow for the progressive development of the individual Ghanaian in all its ramifications.
But then, you all must understand that the all-round human development of Ghanaians is not a major priority to John Mahama and the NDC. Their prescriptions are mere recipe for violence, destruction, confusion and gradual seeping of steroids into the pores of suffering masses to make them go through the dangerous terrain they are been forced to go through. But for how long will this last?
The most important single event in the Nefarious Destructive Cancer's agenda is the usual Cabinet Meetings. This is a god playing session of fat cats in Government to decide the fate of ordinary Ghanaians in terms of how to make life difficult for them. It policies have become a verdict of death.
A good recommendation by any member of the fat-cats is a veritable one way ticket to that class of ubiquitous parasites which can be equated to potential success. The rest of us without any such recommendation are left to become scavengers, worse than the lowest parasite because they are not qualified to feed fat on the national grid. Yes, that includes you and me. Yes, we are hungry and angry. We are frustrated and bitter because the fat-cats and their parasites have told us in clear unmistakable language that we have missed the road of life.
The fate of millions of hungry looking, mal-nourished and oppressed Ghanaians are decided by these fat-cats who have grown fat and sleek by preying on the hardship imposed on the masses. In an immoral manner, these wicked, godless, notorious and dangerous fat-cats have looted the national kitty and arrogantly display the loot before the eyes of the very people they have stolen from.
These fat-cats, who sometime ago were paupers have overnight mutated to become stingingly rich and they stand before the very people they have skinned to become affluent and boast of their prosperity. They even have the guts to tell us that we were born to be "hewers of wood and carriers of water" and that it is criminal for those of us born below the rungs of the ladder to aspire to be like any of them.
Just take a look at the puffy cheeks of Honourable Samuel Okudzeto Ablakwa and his flashing "Lord is my barber's head"! Just take another look at the thick neck and disgorging stomach of Elvis Afriyie Ankrah!! Just visualize the "medusa heads" of Honorable Aquinas and Ebo Barton Oduro!!! What about their long convoys? Have you taken a critical look at the Security personnel who accompany the official convoys of the President and his appointees on their jolly rides as they traverse the length and breadth of the country? These "secret service" men and women always spot shady, dark and tinted eye glasses as they accompany their masters on their usual rendezvous and escapades.
If they indeed are pressured into wearing thick dark glasses even in the night, then you will understand the panic and fear that have engulfed them. One could discern palpable fear in their eyes. The unfriendly policies being introduced into the system have almost transformed Ghana into a country of armed and pen robbers. The entire terrain has become robber-infested. And if the trend is not halted, the entire country will become too hot, dangerous and uncomfortable for our retrogressive leaders.
Yes, that will be the likely scenario if such wicked, clueless, visionless, godless, unprincipled, callous and diabolical demagogues continue to superintend over our national affairs. These "virtue miss road" have a hidden agenda of imposing hardship on the masses in order to reduce them to a position of servitude so that they might once more have the opportunity to dictate to us on the type of life we should live, thereby ridicule us and the rest of all Ghanaians.
There is only one option for Ghanaians if we want to regain control of our sanity and leave a brighter future for our children and generation yet unborn. We have long passed the era of negotiation. We have reached the point of no return. Reasoning with the NDC Government led by "danger boy Mahama who is riding a bicycle without brakes down a slope" has never worked and will never work now. The NDC under late President Mills and current President Mahama has never kept a single of all the agreements it has entered into with numerous stakeholders. In short, the NDC has lost focus and credibility.
Attempts by the President and his Government to embarrass or blame the Trades Union Congress (TUC) for double standard does not hold sway here. The President claims the TUC has a representative on the Public Utilities Regulations Commission that decided on the increases. To him, it will be immoral for the Labour Union to turn round to criticize a policy its representative had helped to initiate.
But the President and his appointees have forgotten one cardinal principle and it is that of Collective Responsibility. Let us even concede the fact that its Representative was on the board of the PURC. What if the representative was the only person who voted against the decision? Can he come out to say he was strongly opposed to such increase?
It also appears that the President and his appointees have very short memories. We were all in this country when the late President Mills attended an ECOWAS meeting where the body decided to use "force" as a last resort to resolve the Ivorian impasse. The Resolution was signed by all the Heads of States who attended the meeting including the late President. Goaded by the vultures, scavengers and the rabid dogs in the party, the President began to sing his swan song on his return from the meeting. Ghanaian soldiers would not be sent to be killed by Ivorian soldiers and vice versa. Yes that was the swan song and the mantra of the late President and the Nefarious Destructive Cancer then.
Today, a similar scenario is being recreated right before our very eyes. I am not adopting the policy of equalization, for it will be petty on my part to go on that tangent. I am a patriot and everything I do hinges on that fact. The point I am making here is that we must not allow our political inclinations to override our national interest.
What do we have to show for all those years that we have been forced to swallow the obnoxious, ungodly, unfriendly, unprincipled, retrogressive and anti-people policies? Nothing but our kwashiorkor stomachs and emaciated and hungry looking bodies and faces!
Isn't it time for Ghanaians to take the bulls by the horns and tell their oppressors to the face that "we no go sit down make dem cheat us every day? Yes, we have reached the end of our endurance. We must be ready to spit out the venom we have nurtured in our system through the obnoxious bitter policies they have forced us to swallow.
Yes, our eyes are indeed red. The country's leadership has taken us for a ride by breaching the social contract it signed with Ghanaians. Yes, they have indeed revealed their medusas faces which is hideous to even their core supporters. Whom do we run to for help? Not these people who, a few years back were baby snakes but have now mutated to become venomous vipers, rabid dogs and demented demons.
Appointing Samuel Okudzeto Ablakwa to the post of Deputy Minister of Education is disaster waiting to happen. His recommendations which are speedily implemented by the Mahama's administration have halted or retarded the progressive forward march in education. It was Okudzeto Ablakwa, a neophyte on educational matters who advised Government to put a freeze on research allowances to Lecturers in our tertiary institutions. It was this same Okudzeto Ablakwa who advised P resident Mahama Government to stop payment of allowances to trainees in our Teacher Training colleges.
There is no doubt Ghanaians are suffering. They have been bruised, battered and left to creep in the dark, for we have all become Bartimeus. But whereas Bartimeous heard of how good natured Jesus Christ is and cried to him for restoration of his sight, Ghanaians have nobody to cry to. Ghanaians thought they were being chased by wild dogs and wolves in a dangerous terrain and ran to the NDC whom they regarded as a friend. They ended up in the den of the lion. Yes, a vicious snake has bitten them.
It is to this end that I appeal to all workers to organize well co-ordinated demonstrations and strikes throughout the country. Ghanaians, irrespective of political affiliation (including even those from the Nefarious Destructive Cancer) sex, tribe and professions must heed the clarion call to embark on what President Mahama's boys like Samuel Okudzeto Ablakwa and Fiifi Kwetey refer to as "Positive Defiance".
I am through this medium making a passionate appeal to Ghanaians throughout the country – students, workers, farmers- to put in motion measures to ensure that never in the history of the country will we allow ourselves to be taken for a ride by a bunch of greedy bastards and babies with sharp teeth. Yes, I am calling for massive demonstrations in all the Regional Capitals on a day to be decided upon by a task force to be set up for that purpose only. It should be followed by sit down strikes by the entire labour force throughout the country. I ask the TUC and the various Professional Bodies to spearhead and mobilize Ghanaians to embark on these massive demonstrations and strikes.
I appeal to our Members of Parliament not to sit on the fence but to put pressure on Government to withdraw the recent increases in electricity and water tariffs. Our law making body has the onerous responsibility to ensure Ghanaians lead decent lives. They should not think it is all "El-dorado" for them. If they do not act now, it might be too late for them to do anything. Any successful demonstration and strike will put paid to the numerous allowances and ex-gratia given to our MPs. To forestall any such eventuality, our Law Making Body should use its teeth to bite when and where they are necessary
The success of such strikes and demonstrations will to a larger extent, depend on the full participation of our numerous transport unions. Yes, let all our transporters pull their vehicles off our roads. Let all banks, filling stations, public markets, schools and institutions close down during the period of the sit down strikes and victory will surely be ours.
Let Ghanaians sacrifice their comforts today to ensure a better future for their children and great grand-children. We cannot postpone to tomorrow what we can do for our country today.
Students, Workers and farmers of the Ghana, stand up and be counted amongst the heroes of our time. You are being shackled by an insensitive government led by fat cats who believe that they have been ordained to superintend over the affairs of rest of us. You can only emancipate yourselves if you join the impending demonstrations and strikes. It has to be simultaneous and co-ordinated.
There can be no better time than now!!
Editor's Note:
Daniel Danquah Damptey ([email protected]) 0243715297