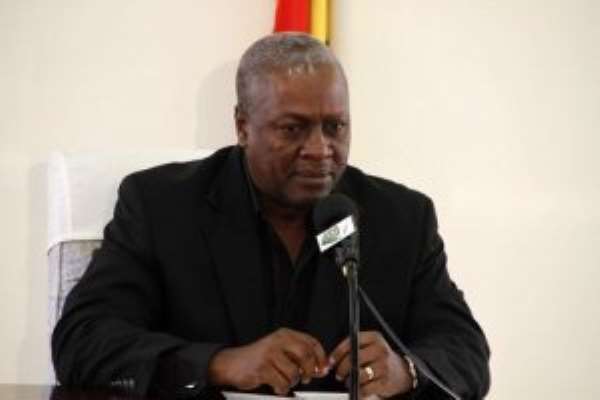 President John Mahama has told the international media not to tell only negative stories about Africa thus portraying Africa in a bad light.
According to him, most of the stories are not a true representation of the current situation on the continent.
'Over the years, Africa has been looked at as a continent where, nothing good can come out of. And this perception has been reinforced by the kinds of images that are shown on the international network. But I believe there is something new happening in Africa and the international media needs to showcase that' the President said.
The President made these remarks when he spoke to Finnuola Sweeny of Cable News Network (CNN).
He explained that although there is a category of organizations that thrive on showing bad images because they raise donations in the wealthy Western countries for anti-poverty programs in Africa, the continent has moved on.
'Africa is in need of opportunities, Africa is standing on its feet, there are a lot of success stories coming out of the continent, and so if you just focus on the negative, and continue to re-enforce that in the eyes of the developed countries then that negative perception about Africa continues to persist' he added.
The President also revealed that plans are underway for Africa to have a 'rapid deployment force' which would respond to emergency cases.
'There is going to be a meeting shortly to discuss putting in place a rapid deployment force to be able to do the kind of rapid intervention that the French did' he said.
According to him, it would enable Africa to respond to emergency cases swiftly adding that it has become necessary due to the situation in Mali.
'Our countries are committed to contributing troops in case of emergency but often you need a first intervention force to stabilize the situation before you inject troops. Mali was a successful operation and we are going to look at the experience gathered from that and probably apply it in other theatres' he added.