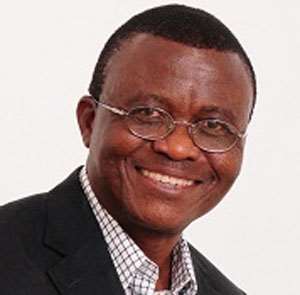 A three-day summit to review Africa's 50 year record on democratisation and peace-building has opened in Accra.

The programme, under the auspices of the United Nations Development Programme (UNDP) and the Expert Group of Ethiopia, would revisit Africa's democratisation process and Ghana's own democratisation and peace process since independence.
The summit, which is being attended by governance experts from Ethiopia and Ghana, is on the theme, 'Fifty years of democratisation and peace-building in Africa.'
Delivering the keynote address, the Director of the Centre of Democratic Governance, Dr Baffour Agyemang-Duah, said democratisation must lead to the decentralisation of administration to take democracy to the doorsteps of the people.
Democracy in Africa
Dr Agyemang-Duah, who is also a senior advisor to the United Nations Mission in Liberia, noted that democracy in Africa appeared to be proceeding in countries without the requisite values, norms and ethics.
According to him, democratic institutions in Africa were weak, adding that the failure to create democratic institutions that had historical and cultural relevance was the cause of the problem
'The institutions are unable to perform despite the nicely crafted constitutions with flawless preambles, prescribed roles and empowering provisions,' he added.
Dr Agyeman-Duah noted that without giving life to the institutions of democracy in the light of Africa's own traditions, the practice of democracy would fail to achieve its purpose.
He urged all media houses to put the institutions of democracy and African leaders to check to enhance national stability and development in Africa.
By Daniel Agbenyega/Daily Graphic/Ghana