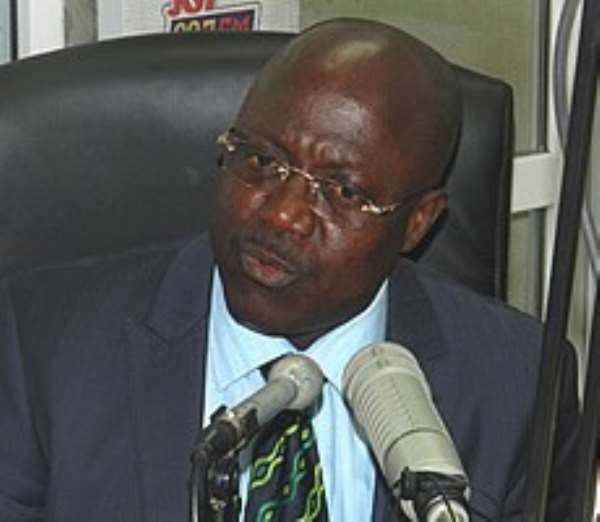 Prof Ken Attafuah
Prof Ken Attafuah, Professor in Criminology, says the admission by the Police administration that a Police patrol team mistakenly shot two un-uniformed officers dead in Winneba is worrying.
It emerged on Tuesday, September 3, 2013 that two policemen who lost their lives at Gomoa Pomadze, near Winneba, on Monday night had been accidentally shot at by a police patrol team which was responding to a distress call.
Although the Police administration announced on that the patrol team opened fire unprofessionally on the two officers in a private vehicle as they responded to an armed robbery attack, initial reports erroneously suggested that the two had been gunned down by armed robbers at their residence.
The deceased, both members of the Central Regional Police Band, were identified as Lance Corporals Emmanuel Tetteh, 36, and Francis Appiah, 28. Their bodies have been deposited at the Police Hospital morgue in Accra pending the outcome of an autopsy.
Professor Attafuah said the incident confirms fears expressed that many people killed in police combat operations and paraded as armed robbers could be innocent people.
"The use of lethal force, the use of armed force, by the Police must be always...justifiable, reasonable, necessary and proportional [to the circumstances]", he admonished.
He described as "extremely unfortunate [and] highly regrettable" the death of the two Police officers.
Two weeks ago, Police also shot and killed a fuel tanker driver at Ashaiman after mistaking him for an armed robber.