Photo News: US Embassy Trains Journalists On Effective Use Of Social Media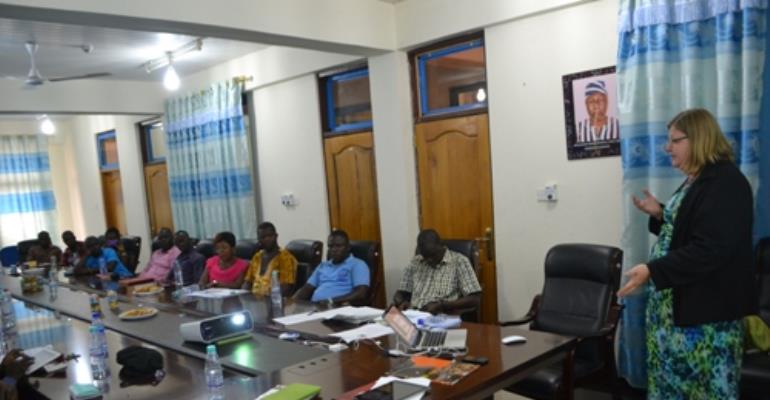 Miss Jeanne Clark (right) the Information Officer at the United States Embassy in Ghana addressing media personnel's at a Social Media Training organized by the U.S Embassy in Tamale.
Participates were trained on how to use social media and other technologies targeted for Journalists and communicators.
Ms. Clark said, Social Media is transforming the way journalists share their information now to the public.
She said, Journalists now use social media to get out the news faster, amplify their media stories, gauge public opinion and for their personal development.
Mr. Kwabena Akuamoah-Boateng, Social Media Assets Manager at the U.S said, Facebook, Twitter, YouTube, blogs and Dashboard are some of the tools available for rapidly staying abreast of news, electronic research sources to maximize one's exposure used in publishing information to the public.
He urged journalist to embrace the new technology to enhance their work.
Photo: Geoffrey Buta.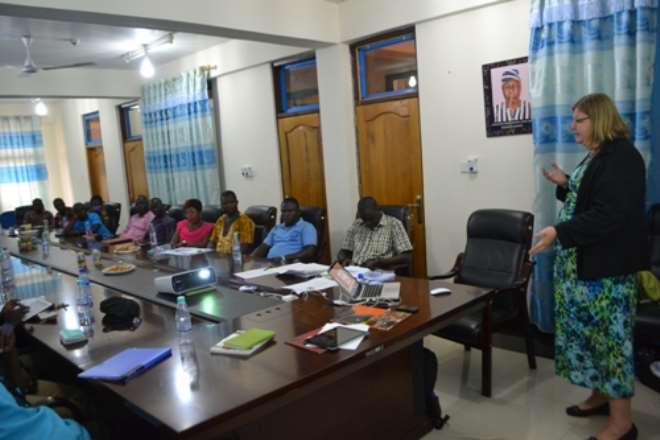 DSC 1547