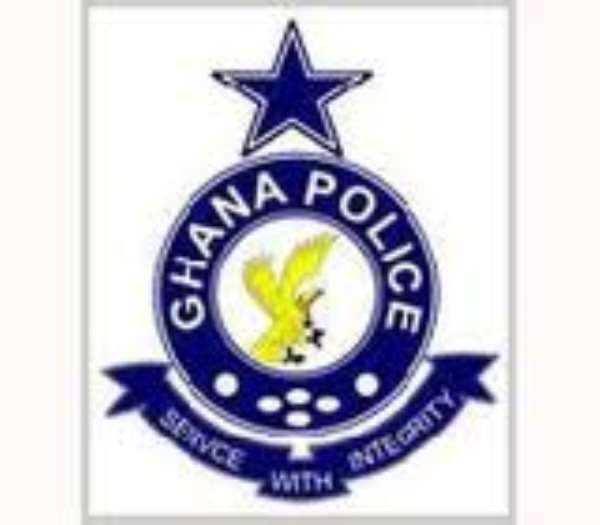 Ghana Police
Accra, Aug. 27, GNA - Nine drivers have been fined a total of GH¢ 1,620.00 by the Madina Magistrate's Court, presided over by Mr Ernest Adjanor for various traffic offences.
 
The drivers were part of 15 arrested by the Motor Traffic and Transport Unit (MTTU) of the Ghana Police Service in Adenta, in the Greater Accra Region.
 
The court issued a bench warrant for the arrest of five of the drivers who failed to appear before it.        
 
Assistant Superintendent of Police (ASP) Owoahene Kaakyire Asiedu Akyeampong, Adenta MTTU Unit Commander told the Ghana News Agency that most of the drivers were arrested and prosecuted for hanging trade plates in their vehicles, instead of fixing them whilst two were driving without driving licenses.
 
He said it is an offence for people using trade plates to carry passengers for the purpose of commerce or pleasure.
 
ASP Akyeampong explained that only motor dealers or fleet owners or trade plate dealers are authorised to use the plates within their precincts.
 
He cautioned drivers who ply the Adenta-Madina roads, which is under construction to drive with care.
 
ASP Akyeampong said drivers should be careful while approaching the overhead foot bridges under construction.
 
Commenting on the Second Quarterly Accident Statistics Report within his jurisdiction, he said 64 cases were recorded.
 
Out of the number three were fatal, 29 were serious and 32 minor cases.
 
The accidents involved 39 commercial vehicles, 57 private vehicles and 13 motorbikes.   
 
ASP Akyeampong said most of the causes of the accidents were due to human error.
 
He identified the accident prone areas as Ankonam Junction, SDA Junction and Rowi Junction on the Madina/Adenta/Aburi roads.
 
GNA