DCE FOR GAMBAGA CONFIRMED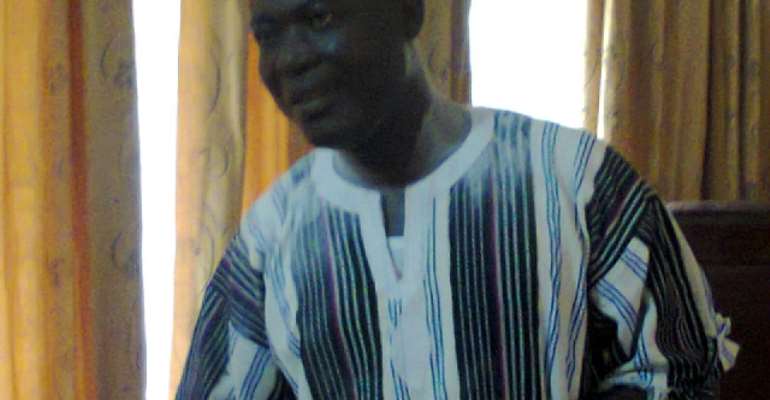 33 out of 50 Assembly persons in the East Mamprusi District of the Northern region today 23/08/2013, voted and confirmed Hon Imoro Adam as the DCE for the area.
As the electoral rules stands, every DCE nominee by the president, must get two-thirds (33) and above votes of the assembly persons to enable his/her confirmation.
While 37 Assembly persons voted yes for the DCE, 15 voted no. According to the Electoral commission, 37 votes represent 74% and there Mr. Sylvester who is the regional Director of the electoral commission officially confirmed Hon Imoro Adam as the DCE for the East Mamprusi District.
In an interview with the DCE, he pointed out, that, the President has re-nominated him based on his performance.
In my first tenure of office, I tackled Education and conflict resolution as my first priorities and that have really made meaning in the livelihood of my people. He added
Education is amongst the Priorities of my Father, the President of Ghana and therefore I ensured that, it was fully implemented in my district with the support of my District Coordinating Director and the entire Assembly. He disclosed.
I must admit that, the Assembly men have been part of my success and I commend them to keep the support for us to fight a common goal. DCE
As the DCE going for my second term in office, I find the 15 unknown members who voted no to me as my team members, because I believe that is real democracy and such people would help me work up to tasked.
The Northern Regional Minister Hon Bede Anwataasumo Ziedeng in his address, called on the DCE to consider women and the Youth in the discharge of his duties.
The Minister also thanked the Nayiri, for building confidence and giving surety of the confirmation of the DCE earlier.
He noted that, His Excellency President John Dramani Mahama, have nominated nine (9) DCEs in the region, four (4) are new DCEs while five (5) are re-nominated and all of these nine (9) have been confirmed.
The event saw the presence of Hon Philip Laari, DCE for Bunkpurugu /Yunyoo District, Hon Mandela Yakubu, DCE for West Mamprusi, Hon DCE for Chereponi, Hon DCE for Gushiegu and the regional NDC chairman, the regional Secretary, the regional Treasurer and several Ndc party faithful across.