PAC warns BoG Governor over continuous boycott of sittings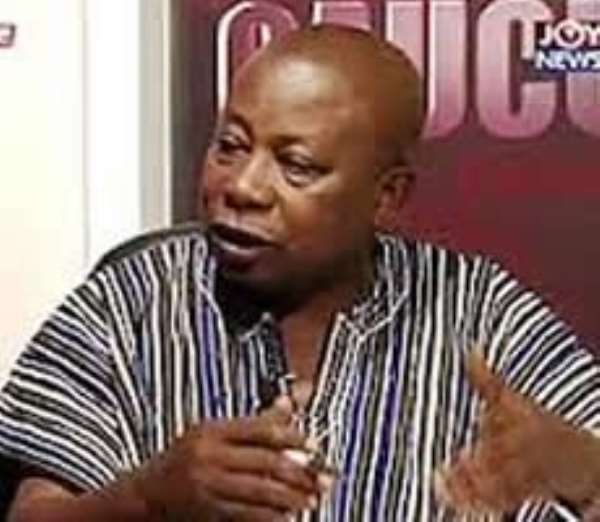 Kwaku Agyeman Manu,Chairman of Parliament's Public Accounts Committee (PAC).
Chairman of Parliament's Public Accounts Committee (PAC), Kwaku Agyeman Manu, has cautioned Governor of the Bank of Ghana (BoG), Henry Kofi Wampah over his continuous boycott of the committee's sittings.
The PAC Chairman announced during sitting on Friday that the Governor was pushing the Committee to go against certain conventions it has adopted over the years.
The Committee wants the Governor to answer questions regarding inconsistencies in a loan agreement between the central bank and Ghana Commercial Bank (GCB) which was revealed in the Auditor General's 2011 report.
The Auditor General's report noted authorities at the country's central bank were operating against its own governing Acts and Regulations relating to contracts it signed with Ghana Commercial Bank.
Joy News' Parliamentary Correspondent, Elton John Brobbey, said the Auditor General's report indicated that on February 19, 2009 the Bank of Ghana under a Memorandum of Understanding(MoU)granted a $25 million and $50 million loan facility to Ghana Commercial Bank.
According to the MoU, the loan facility was to expire six weeks from February 1,2009, however, as at December 31 2010, an outstanding balance of the cedi equivalent of $50 million remained unsettled.
The Auditor General's report also noted that BoG did not established a new agreement or an addendum with GCB extending the terms and conditions contained in the MoU which had expired 2009, says Elton John Brobbey.
According to Public Accounts Committee, the absence of a valid loan agreement and contract to govern the facilities would impede the efficient and effective management of the loan portfolio which the central bank granted GCB.
Additionally the tenure of some of the facility had not been clearly stated with GCB, the Committee noted.
PAC believes due to these irregularities in the BoG-GCB agreement, the central bank's recovery of the loan may not occur in time and in manner that will benefit BoG.