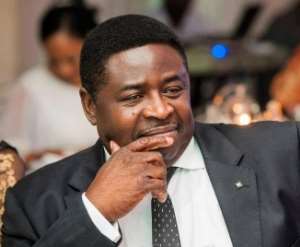 The 2012 presidential candidate of the Convention People's Party (CPP), Dr Michael Abu Sakara says Ghana will overcome the test of time on the judgement day of the election petition that is before the Supreme Court.

He has, therefore, admonished Ghanaians to be confident and believe that the country will meet the challenge that the final verdict of the justices of the Supreme Court will bring.
Speaking on Accra-based Radio Gold on the sidelines of the visit of six of the 2012 presidential candidates to the residences of the NPP's flagbearer, Nana Akufo-Addo and President John Dramani Mahama, Dr Abu Sakara noted that the visit was to affirm their solidarity with everyone in pursuit of a peaceful acceptance of the Supreme Court verdict.
'We want to assure all our colleagues and compatriots of our joint commitment to an enduring legacy of the rule of law and democracy in the fourth republic,' he said.
Noting that Ghanaians had been blessed with a good sense of judgement, Dr Abu Sakara added that, 'Ghanaians are a peaceful people by nature and we need to draw on that to meet the challenges of our time on the 29th of August.'
'We as a people have survived all these years without a major civil war which many of our neighbours have not been so lucky with. So we have to ask ourselves: what is so special about us and how can we draw as strength the sense of nationhood that we have, the sense of patriotism that we have? So we should be confident that we shall meet this challenge and overcome,' he said.
He further prayed that God would guide the justices as they prepared to give their verdict and urged Ghanaians to accept the verdict.
'Wherever we are, we should accept the petition and ensure that anyone who expresses any reservations should be counseled immediately,' he added.
After 50 days of sitting, the nine-member panel hearing the election petition challenging the results of the 2012 presidential election will pronounce a verdict on Thursday, August 29, 2013.
By Jasmine Arku/graphic.com.gh/Ghana