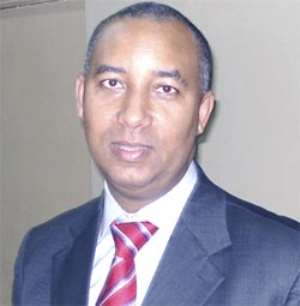 Alex Mould – CEO of National Petroleum Authority
Members of the Public Accounts Committee (PAC) of Parliament led by its Vice Chairman, Samuel Atta Akyea, yesterday queried officials of the Ghana National Petroleum Corporation (GNPC) over its dwindling profits and ballooning expenditure.
The PAC noted, for instance, that the profit of GNPC decreased from GH¢853,045 to GH¢654,904 between 2008 and 2009 while expenditure shot up from GH¢7.8million to over GH¢10million.
Justifying the fall in profit and the sharp increase in expenditure, the Chief Executive Officer (CEO) of GNPC, Nana Boakye Asafu-Adjaye and the director of finance, Comfort Aniagyei said the huge investment in capacity building and other administrative costs significantly affected the expenditure of the corporation.
The CEO said the staff strength of the corporation was 147 but had boosted to 250 and that required that investment be made to build the capacity of the new employees, because of the strategic importance of the corporation.
According to the CEO, the capacity building investment is sometimes extended to the parent ministry, Ministry of Energy and Petroleum, all adding up to the huge expenditure.
He explained that because of the new mandate of oil exploration on the Jubilee fields, most of its employees were made to undergo further training.
He stated that its mandate had been expanded by virtue of the fact that it was involved in government to government lifting of oil and other work on the Jubilee fields.
The GNPC was also scolded by the PAC for intentionally or unintentionally delaying its audited accounts to the Auditor-General's Department.
A member of the committee, Kingsley Aboagye Gyedu, who is the MP for Bibiani-Anhwiaso-Bekwai, said it was against the law for the GNPC to be delaying in presenting its audited accounts.
He said the law stipulated that by the end of every year an audited account of a public organisation should be presented to the Accountant-General's Department in the ensuing year.
He said he did not understand why in 2013, the GNPC had only presented its 2008-2009 to Parliament while the 2011 and 2012 were still hanging.
Sitting continues today.
BY Thomas Fosu Jnr