Youth Unemployment Is A Social Problem – Ahenu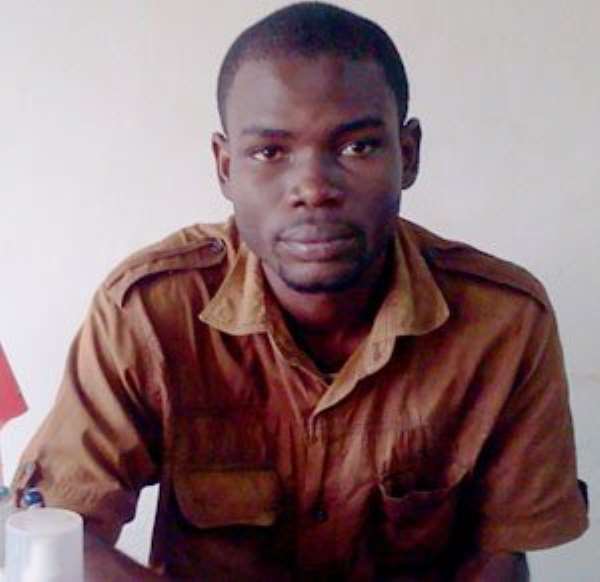 Bernard Oduro Takyi
He therefore stressed the need for Metropolitan, Municipal District Assemblies to collaborate with Civil Societies to put in place down-to-earth interventions to help equip the teaming unemployed youth with vocational skills and resources to enable them establish their businesses.
This, according to him, would help drastically reduce the unemployment situation in the country as well as reduce reliance on government for employment opportunities.
The CEO of GLOMEF was speaking at the inauguration of the Kwatire-Adantia Youth in Action (KAYIA), a youth group at Kwatire in the Sunyani West District of the Brong Ahafo.
The main aim of the Association is to equip and upgrade the skills of the youth and women in the area with vocational skills such as hairdressing, tailoring, fashion design and ICT, among others.
Mr Ahenu noted that youth unemployment is a major challenge facing youth in Ghana and the world at large.
The CEO therefore challenged world leaders especially those in Africa to come out with measures that would create more avenues for the youth to develop their potentials.
The President of the Kwatire-Adantia Youth Association, Bernard Oduro Takyi, said a survey conducted by the leadership of KAYIA on youth unemployment in the two communities revealed that about 70 to 80 percent of the youth and women in the area were unemployed.
According to him, sustainable means of livelihood for women and youth was the surest way in eradicating extreme poverty.
He noted that in order to sustain and create the need market base for the association, his outfit was pursuing sustainable partnership with LESDEP, MASLOC, Ministry of Youth and Sports as well as District, Municipal and Metropolitan Assemblies and other like-minded NGOs.
Mr Oduro Takyi mentioned fashion design, gari and food processing, grass cutter rearing, mushroom farming, poultry and fish farming as some of the projects the association would tackle.
The DCE for Sunyani West, Agnes Kusi, in a speech said youth unemployment in Ghana had become a veritable social time bomb, waiting to detonate.
According to her, there are certain sectors which could create vast business opportunities and vistas for the youth.
She mentioned agro-based industries, the transportation sector, tourism and the hospitality industry, personal services such as tailoring, beauty care and hairdressing, among others.
The DCE assured KAYIA that the Assembly would support them to ensure that the vision of the association was well executed.
From Vivianna Mensah, Sunyani