If NDC Youth Can Undermine Mahama's Authority; What Else Ain't They Capable Of?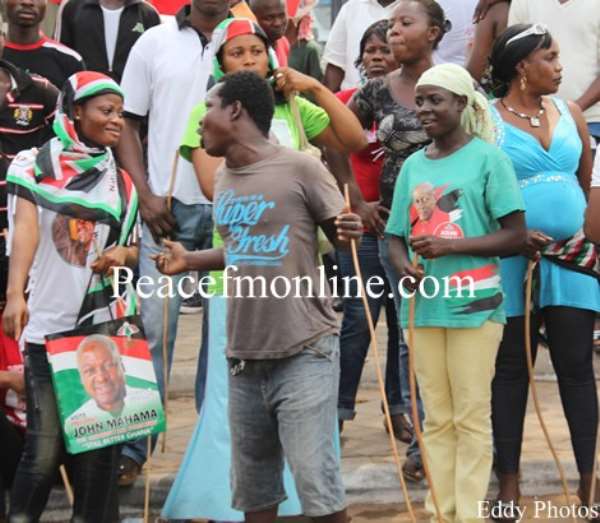 As measures are being put in place to ensure peace after the Supreme Court's ruling on the election petition case, the Member of Parliament for Bantama Constituency, Hon. Henry Kwabena Kokofu has drawn the attention of President John Dramani Mahama and the National Security apparatus to be wary of youth of the ruling National Democratic Congress (NDC) because of their recent attacks on District Chief Executive DCE's and wanton destruction of state properties at the least provocation.
According to him, some politicians have allowed themselves to be cast in undignified light; adding that it is terrifying to see NDC youth fiercely challenging the constitutional mandate of President Mahama to appoint officers to carry out some duties.
Speaking on Okay fm, the NPP MP described the behavior of some NDC youths as a recipe for chaos and noting that 'if the authority of the President from their own party has been undermined, the probability of they not accepting the Supreme Court's ruling if the verdict goes against the NDC should be a matter of concern'.
He therefore asked the president and the security agencies to look no further than their own backyard for possible acts of extremism chaos because the youths in the ruling party are primary suspect in the arson the President has instructed for investigation; in that
'If the NDC youth were able to set ablaze state cars in broad day light, then it is possible for them to burn markets in the night to sabotage the NDC government,' he added.
The NPP MP claimed there is only a semblance of peace in the NDC because DCE's can be chased out of their offices by irate NDC youth, thus the National Security should monitor such happenings.
'as the whole nation strive to maintain peace in the run-up to the Supreme Court's ruling, the political parties involve in the 2012 election petition should advice their supporters to comport themselves or face the full rigors of the law when they are caught in any act which will destabilize the peace and tranquility in the country,' the NPP MP said.