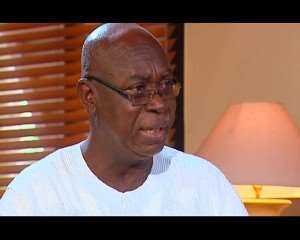 The Government's decision to  lease  Tema Shipyard  to oil giant, Tullow Ghana,   has been described as a piece meal approach to developing the facility into a viable  modern  ship building and repairs company in Africa.
The management of the Shipyard had over the years been a subject of gross mismanagement after the government of Ghana divested its 60 percent stake to a Malaysian company in November 1996.
In October 2009, the Government instituted a Committee of Enquiry, chaired by Mr. Chris Akumey to investigate the factors that militated against the smooth operation of the shipyard after which recommendations were made.
As part of the implementations of the recommendations in the report, the Government of Ghana in June, 2012, bought back the entire 60 percent shares at held by the Malaysian company in the facility in a US$ 6.36 million deal.
But one year after, government has come under intense criticism for neglecting some other key recommendations. The Tema District Council of the Maritime and Dockworkers' Union (MDU) of  the Trade Unions Congress (TUC) demanded that government stops the on-going negotiations to hand over the ship yard to  Tullow oil Ghana.
The dock workers Union say the release of the facility to Tullow and abandoning the recommendations to fully revamp the facility constitutes a piece-meal approach that cannot solve the long term problems of the ship yard."
We have cause to worry about the official reason provided on the Tullow issue, because it would mean cutting PSC Tema Shipyard to pieces, before implementing the Chris Ackumey committee's recommendation, Ebenezer Taylor, Secretary of the Tema District Council of the MDU noted.
The Union further argued that "the potential of PSC Tema Shipyard is beyond the fabrication of parts for the building of a new FPSO for Tullow".
Mr. Daniel Owusu Koranteng, General Secretary, Maritime and Dockworkers Union told The Chronicle that it is time to look at the bigger picture of developing the full potential of the facility than just limiting it to a spare parts assembling hub.
He reiterated that setting up a management structure to efficiently run the facility is the most important step to revamping the facility.
He, however, emphasized that it would not be in the interest of Tullow to operate at the facility without a proper management structure in place. He stressed that with the right management in place, it is possible to develop the facility into a first class Ship building and repairs Company in Africa, to provide dry-dock and repairs for ships plying the Western shoreline of Africa.